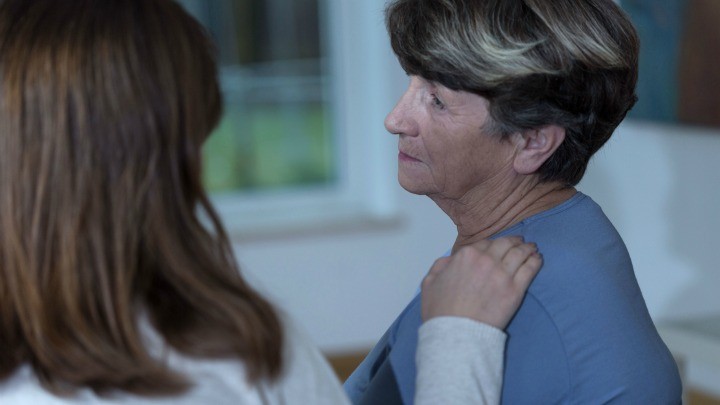 Maybe this is closure but I felt that I must complete the circle of the experience of inheriting my ex husband's wife.
The 4 May 2015 is the memorable day when this most intense period began. It was on that day Pat reached out to me and I realised that her life was in danger. It was on that day I took steps to provide a safe and peaceful life for her. I won't bore you with the difficulties that I have already recounted. Finding suitable accommodation has been a revelation to me and I have had to think about age in a completely different light. It has revealed to me that we cannot just take for granted that we will be looked after in our last years.
Since that day in May, I have moved her from three facilities. The first was a temporary respite facility while I was clearing out her house to sell; the next was the little one bedroom unit in a Season's facility which showed such a lot of promise. It looked rather like a grand hotel and the promise was that she would be able to have care right up until she was ready to leave this 'mortal coil'. The staff was friendly – there just wasn't enough of them. Three meals a day were supposed to be provided but in effect there really was only the midday meal which was satisfactory. There were activities available but Pat had gone past venturing out of her little unit. At the retirement village where she resided for over 20 years, she was used to people dropping in to see her and she couldn't understand that this was no longer the case. It didn't help that the neighbours in her 'street', as she called her next door units, were all suffering early stages of dementia.
She had only been there three months when she had a heart attack. From then on it was a downhill spiral. She went into a state of delirium and vascular dementia. I was told that a new facility would have to be found to cater for her now profound needs. So began a search which was very frustrating. The thing is that there are so many people who need care, these facilities can afford to pick and choose. Pat's behaviour had deteriorated to such an extent that she was not a popular choice.
With the help of a broker, we found a facility who were able to take her into their closed unit – at great expense. It was very new and quite glamorous but rather soulless. Once again a lovely staff but not nearly enough of them. Pat was dressed in the morning and jammed against a table for the rest of the day. There was little appropriate stimulus and I saw her deteriorating very rapidly. I decided to get her into a facility here at the coast where her former friends might visit and I would only have a 15 minute trip as opposed to 1 ½ hours each way. I was overjoyed when a space was found. It was older yet seemed more vibrant somehow. Whilst it was not nearly as glamorous, in her room at this place I could hang up pictures and decorate it anyway I liked.
I told her that we would be going to a place near where she used to live and her friends had promised they would visit. She seemed really happy about this prospect. I set about collecting her things, some of which I'd put into storage and felt excited about providing her more stimulus. We could even take her for walks to the beach in her wheel chair.
Alas it wasn't to be. A phone call changed everything. I was on my way to set up her room. My car was packed to the brim with her belongings when the phone rang. Sensing its importance, I pulled over and was told that she was in the emergency ward at Greenslopes Hospital and I needed to get there urgently. So back I went and sped to the hospital as fast as I could. She was very ill and the doctor did not think she could last very long. She knew I was there and I told her I would stay with her.
I slept – well tried to sleep – beside her that night. A man in the next room had a large family around him and there was lots of talking and laughter. I could hear little babies gurgling and I was touched by the family all being there together. Then all went quiet and I heard the sobbing as he passed. Being aware that we will all go one day, I thought it quite beautiful that his family was all around him. It made me conscious that I was really all Pat had and I promised her I would be there for her.
I kept assuring her that it was okay to let go and be free of any suffering and she nodded. It took a few more days before she finally gave up the fight and her passing was very peaceful. I am glad I was able to be there. I have learned so much from this whole experience and being with her at that time was an absolute privilege.
Have you ever been with someone at their final hour?
Comments