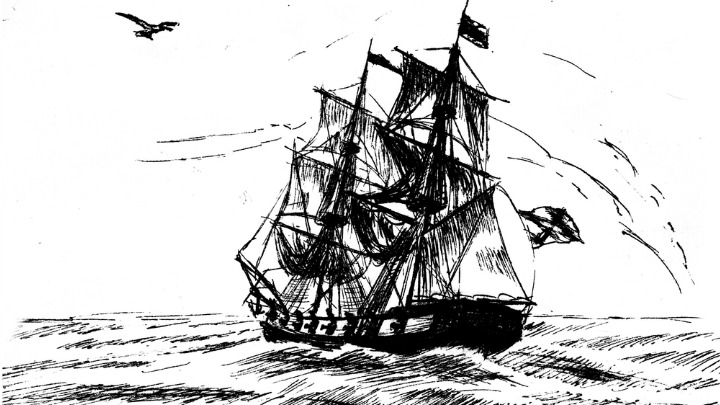 In the bold raid on St Nazaire, I told about meeting and making friends with Ian, an elderly English visitor, and his involvement in a daring raid on the German-held French port, St Nazaire, in World War II.
This is the continuing story:
Campbeltown's commanding officer, Lieutenant Commander Stephen Beattie, was happy the old girl could manage a fair turn of speed. It was her best defence, as most armaments had been stripped from her. Mind you, despite the Navy's best efforts at changing her appearance to that of a German ship, her speed of approach to the inner port was a dead giveaway. At 0134 hours on March 28, 1942, all on board braced as the old ship rammed at 19 knots into the 1,500-tonne lock gates, smashing them apart and wedging herself between them.
Commandos from Campbeltown and the surviving MTBs (which suffered a high rate of attrition, their wooden hulls no protection against intensive fire from shore positions) were directed to take out an electricity sub-station, winding rooms and pumping stations on the docks. In numbers they were about 100 against an opposing force of 5,000. After performing their task to the best of their ability against such overwhelming odds, survivors attempted to make their way cross-country to Spain, because most of the MTBs that had carried them were already sunk. Just five men managed to escape, the rest killed or captured.
Especially poignant was acknowledgement by the chief of Combined Operations, Vice Admiral Louis Mountbatten. Speaking to Lieutenant-Colonel Newman, leader of the commando force, volunteers all, "I'm confident you can get in and do the job but we cannot hold out much hope of you getting out again. Even if you are all lost, the results of the operation will have been worth it."
In fact, 168 men died and more than 200 were taken prisoner at St Nazaire, with more VCs awarded than for any other similar short action in the war.
IAN: Dawn came and no MLs, but two (or three?) German destroyers came out of the mist. We made smoke screens and dodged them and headed towards the shore. I later learnt the Germans thought we had headed out to sea and so they did likewise. Lucky!
Meanwhile, the old destroyer, 50-plus feet (15.24m) of her forward hull bent, buckled and wedged firmly in the lock gates, was about to perform her last act, and her greatest, that around which the whole operation had been designed. The eight-hour fuses set off 4.25 tonnes of Amatol packed in her bow, blowing the gates asunder, along with a great number of Germans. As the day dawned, some 400 of their personnel, including at least 40 officers – many with their French mistresses – had crowded the area, a great number even clambering up onto Campbeltown. The damage was not repaired until 1947, well after the end of war.
IAN: We came across the MGB – damaged – that had the body of  Savage and some injured crew. (It was MGB-314; during the action, Able Seaman William Savage fired his pom-pom gun with great accuracy and, although fully exposed to the enemy, provided protective cover to others up to the moment he was killed. He received one of the five VCs awarded.) The injured crew were taken aboard Atherstone and I was one of three sent on board the gunboat.
I helped – that is, took my turn on the pumps, helped sew canvas around the body of a dead seaman, made tea in the galley for the officers. The boat was in bad condition and had to be abandoned. (It) did not sink so the destroyers tried to sink it. A German aircraft came over, saw our ships firing at the MGB, and dive bombed and sank it, then he was shot down (so he couldn't pass a message back).
The destroyers returned home carrying the survivors, all of whom simply got on with the war; accolades would come later.
A member of 2 Commando, Mike Burn, was quoted as saying, "There did seem an off chance that it was impossible and would not succeed. We had volunteered for danger." It is good to know that he, at least, survived.
IAN: The ship I was on (now HMS Tynedale) went to Falmouth. I was given a rail pass to Plymouth where I rejoined Atherstone. Older, wiser, and very glad to be alive.
I, too was pleased he was alive, and to meet him some 60 years later.
My love and sincere thanks to Ian for provision of his memories… and to Beryl for her determination to take a long-planned trip despite suffering what proved to be terminal cancer.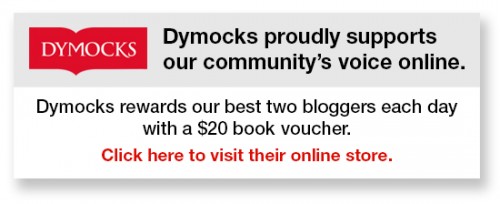 To write for Starts at 60 and potentially win a $20 voucher, send your articles to our Community Editor here.
Comments