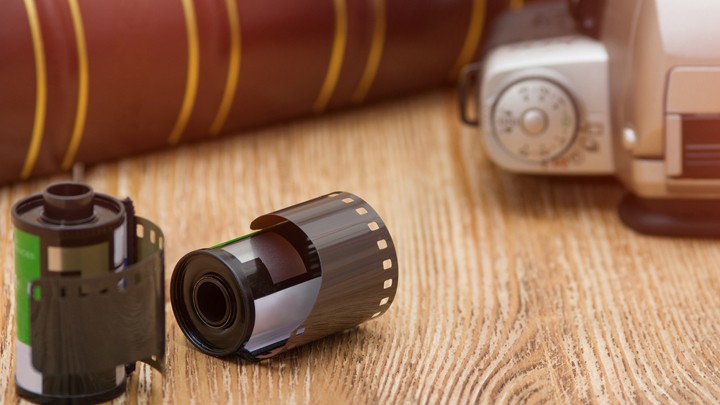 Old photos – like old soldiers they never die, they just fade away.
I've got photographs stuffed in boxes and drawers, hundreds upon hundreds of shots taken on distant shores.
I've thrown out just as many, all taken in those now prehistoric days when cameras used film and chemist shops processed prints.
Now I have hundreds upon hundreds of shots stored on the memory stick of a digital camera and on a laptop computer.
I'm going to get them processed one day, a "next weekend" task that is never addressed, the frozen memories unseen on the computer's hard drive.
Will future generations flick through these digital images in the decades ahead or will they lie there forgotten on a memory chip, the imposing family photo albums that once lined bookshelves so minaturised that they are forgotten?
As I write this, the photograph that triggered these thoughts sits on the desk beside me, sepia toned with age and taken in a Paddington back yard more than half a century ago.
From the shadow cast by the figure scowling at the camera from the centre of the image, it was taken mid-morning. In the background is an old galvanised iron water tank on a wooden stand and beside it a copper tub.
It's difficult to make out the tub, half of it cut off by the photographer but I know it's there because every Monday morning my grandmother would fill it with water from the tank, light a fire beneath it and when it was boiling, load it with the previous week's washing.
Once she was satisfied it had been boiled clean, she would hoist it steaming into the cement lined laundry tubs using a long pole bleached white from the boiling water.
The sheets, towels, shirts and tea towels commemorating the coronation of Queen Elizabeth II would then be rinsed in cold tank water before being wrung by hand and carried in a galvanized iron tub out to the yard were they were hung on the long length of clothesline supported by poles called clothes hoists that stretched down the yard.
Behind the watertank are the weatherboards of a Queenslander house which were the back wall, I remember, of the kitchen with its iron sink, single cold water tap and Kooka gas stove sitting in the alcove where once the embers of the wood stove had glowed red hot.
Visible in the far left of the photo is another patch of weatherboards, a window shaded by a tin awning with rosette designs cut in both ends and the tops of the palings which made up the shaky fence which divided the two properties.
Syd and Olga lived on the other side of the fence. Syd drank beer out of a tall bottle and rode a bicycle to work and both he and Olga smoked Rothmans cigarettes.
Olga's other characteristic which caused her to turn most nouns into something called a "whatsit''.
"Syd, where's the whatsit?'' she would ask and Syd would take another drag on his Rothmans filter tip and roll his eyes skywards.
The central figure in the photo that morning, the sun catching the features of his face in half profile, has thinning dark hair and is wearing long pants, a sleeveless knitted cardigan and long sleeved white shirt.
They are, it is obvious, his "good'' clothes. In his arms he is holding a light coloured blanket, it folds hanging down to his knees and in his stance there's a possessiveness that all but dares the photographer to attempt to take it from him and to suffer the consequences.
Somewhere in the blanket's folds, invisible to the camera lens, is me. The photo, of me being held by my late father shortly after my birth, was found by my mother a few weeks ago and now sits on my desk at home.
Get those digital photos printed if one day you want your kids to look at a single image, like I did, and be flooded by memories of times long gone.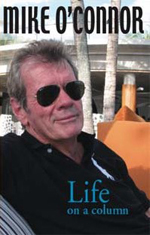 This article was written by renowned journalist and author, Mike O'Connor. His most recent book Life on a Column is a wry, amusing and sometimes poignant look at life as seen through the eyes of a newspaper columnist and according to Mike, would make an excellent Christmas gift. Click

here

to purchase.
Comments