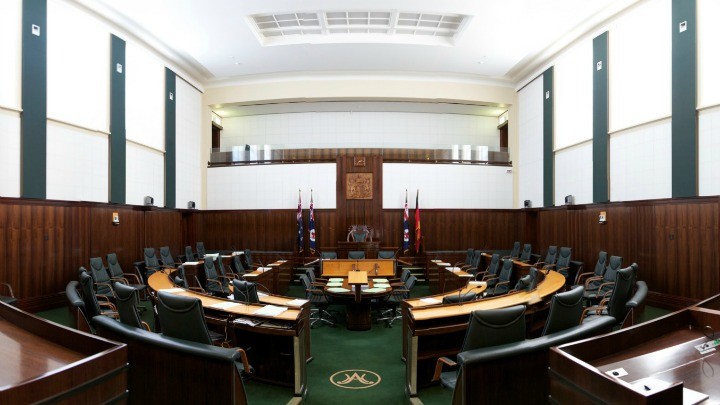 Tasmanian Premier Will Hodgman, caught on a microphone in the House of Representatives on Tuesday, told the state's Opposition Leader, Bryan Green, "Go slit your wrists, mate".
Unsurprisingly, community leaders and public alike have responded to what can be described as an inappropriate and totally unacceptable statement, especially when the spotlight is so closely focused on Australia's increasing suicide rate and how we as a nation can best deal with it. Beyond that, the comment was made only days after Hodgman released the Tasmanian Suicide Prevention Strategy.
There is never a good time for such tacky statements but the timing of this could hardly have been worse.
Jeff Kennett, ex-Victorian Premier and Chairman of suicide strategy group, Beyond Blue, told ABC news services on Tuesday that Hodgman would be embarrassed, "…it was a silly statement… inappropriate."
Also on Wednesday, Paula Wriedt, a former Labor minister who suffered depression while in government, said although Mr Hodgman had been personally supportive of her at the time there is no place in the community for this, considering one Australian in five suffers mental illness.
Especially scathing was Connie Digolis, CEO of Tasmania's Mental Health Council, who told ABC that making comments like that impacts on people who have lived the experience, who have lost or nearly lost someone. "Parliament is an environment for childish behaviour but we would not expect these things to be said in the playground."
Perhaps Mr Hodgman might stop to consider a plan by the WA government to offer grants of as much as $20,000 to not-for-profit organisations and local government bodies for evidence-based training to assist in mental wellbeing and suicide prevention.
Far better than proffering a snide, throwaway line that is helpful to no one.
Share your thoughts…
Support and information on suicide intervention is available through
Lifeline on 13 11 14 or
Suicide Callback Service on 1300 659 467
If you have a Letter to the Editor please submit it here. 
Comments