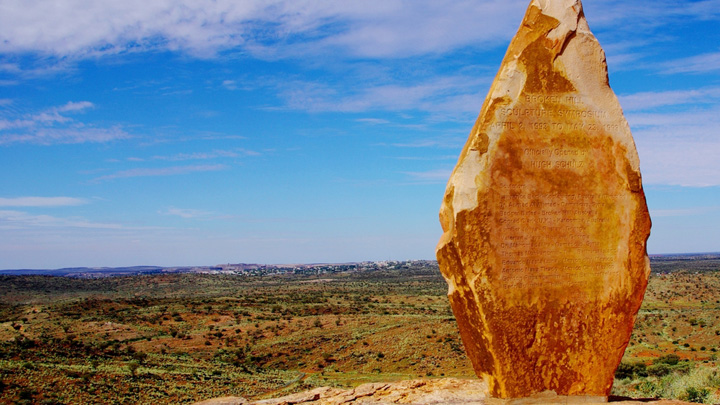 I was never one for looking at someone else's holiday snaps. I found sitting in front of somebody's slide projector with slide after slide of what we did on our holidays a complete bore. Now I flick through their digital camera of the fortnight cruise or week on the Gold Coast in double quick time. Of course I have to make a comment so as to appear interested with a hope that it won't bring a monologue of the preceding hour or what we did next.
I don't understand why people go to such lengths to inflict on somebody else multi photos of where they went, ate and slept. I am not jealous. If I wanted to see what was on Corfu I would have gone there myself.
So I am not going to inflict the same, except to share a few thoughts on a recent circumnavigation of Central New South Wales, starting at the Central Coast, up to Moree, onto Broken Hill and back through Hay, Lithgow and Wiseman's Ferry.
The first thing that dawned on me was the extent of the open cut coal mining operations in the Hunter Valley, Muswellbrook, Singleton areas. There are many of these mines over a stretch of many kilometres. The aerial view of all this land destruction which cannot possibly be rehabilitated must be mind boggling. It is bad enough to see one open cut mine, but there are so many. I cannot imagine what the original custodians of the land must feel when they see such devastation.
Yet at Broken Hill where the hills of left-over materials dominate and overlooks the township, the effect is almost picturesque if not hypnotic. There is still mining operations going although now on a smaller scale. Interestingly the current mine owners are a Chinese company. I am not sure why Broken Hill destruction is acceptable to me and the coal mining operations aren't. Perhaps, because Broken Hill is stuck in the desert and the mines in the Hunter are on arable green land.
I don't know what a new tractor or a new header costs. It was impossible not to notice the shiny new tractors and other bits of new farm equipment working on the land. Farm after Farm around the Moree area particularly seemed to have at least one new tractor. I think the farm machinery industry must have thought that all their Christmases had come at once when the Federal Government announced the new small business tax write off.
In previous downturns, Australia has been saved by its agriculture sector. Judging by the extent of the large scale farming that I witnessed, it may be, the downturn in the iron ore price will again be offset by Australia once again riding on the sheep's back so to speak. The paddocks of produce (wheat, barley, canola, rice etc.) and sheep and cattle herds seem so much bigger than I remember. This may well be the case, as it became more difficult for the smaller farmer to make a quid and the bigger companies bought up the land for large scale farming.
When driving around Bourke, Cobar and Broken Hill, it occurred to me that you either had to be special or a bit mad to try and make a living in such extreme conditions. While we hear about the fall in world commodities, the farming community is getting on with what it does and has done for years, providing food for our consumption and export to the world.
One can only admire the persistence through drought and isolation of these people on the land.
Share your thoughts below.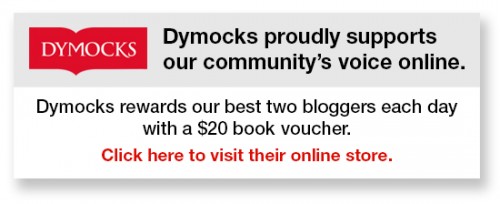 To write for Starts at 60 and potentially win a $20 voucher, send your articles to our Community Editor here.
Comments