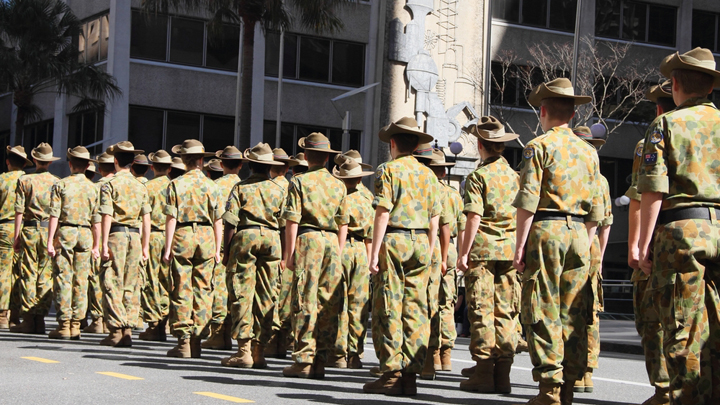 Hello sixty somethings. Today I was watching an old episode of JAG. Remember that series? Suddenly I found myself crying. This particular episode was about a young marine who had been killed in action and the way his mother and sister reacted to his killing as opposed to the way the press reacted and sensationalised it. Nothing unusual you would say, but I found myself going from mildly interested to watching intently. It wasn't the acting or that the story wasn't similar to many stories we have heard and seen. It wasn't that I am overly interested in war stories. I really can't explain why this particular story made me sit up and take notice, but suddenly I was crying. I silently cried for the best part of the story as I watched this drama unfold.
I tried hard not to cry but eventually gave into it. After it was over, I sat and thought about the story. Yes it was fictional and yes it was about Americans, but yes, it was a story we all should watch, a story of how war affects us all. How war affects the soldier, the mother, the father and the sister. How war affects the public and how war makes idiots sometimes out of some of the media. How war of any kind affects affects all of us in one way or another.
It got me thinking. Firstly about Tasmania's senator Jacqui Lambie, a senator who speaks without worrying what people will think of her. She is a senator who puts herself in the direct line of fire for those out there who wish to shoot her down. She was however, a soldier. She may not have had to go to war, but when she joined the army, I am sure it was with the knowledge of one day she might.  Now, thanks to this fictional episode of JAG, I understand why she fights so valiantly for the right of veterans.
It also got me thinking about my brother and his best friend. They have been like brothers since meeting when they joined the army at the tender age of 17. My brother spent six years in service and his friend quite a few more. His friend lost an arm in a peaceful exercise before he left the armed forces. To this day, they are friends and defend the Australian Armed Forces fiercely. However, they are appalled at the behaviour of some of this countries defenders against their own, especially what some women have had to endure. I have a feeling though that they are not surprised. To those offenders, I think you need to watch this episode of JAG. You may then remember why you are wearing that uniform.
This episode of JAG made me remember my grandfather. He was a light horseman. He wouldn't talk about his days in the army much. He did once or twice comment on the time he had to abandon his horse for a camel, but never went into specifics. I believe he would have cried right along with me today.
JAG also made me remember the day my friends and I waved goodbye to young men from Alice Springs, young men our own age who had been drafted and were off to Vietnam. I have lost touch with most those who returned over the years, but I remember. I remember how handsome they looked in uniform and how proud they were. I also remember when some of them returned. They were so different. Not the happy boys we knew but men, sad and older than their years.
This JAG episode ended with a few words on the screen. They were simple and to the point. I quote, "In gratitude to those who serve and in sorrow for those who lost their lives". Perhaps we all should remember this, not just on Anzac Day, not when we see a sad war story, not when we hear about negative behaviour or how much it costs to keep our armed forces alive. Certainly not when we get a young woman who is not a seasoned politician, fighting not just for the soldier, but for all Australians. Perhaps we need to teach our children what war, any kind of war, any kind of banner does, while they are still children, before life interferes. Mostly perhaps we should always remember that freedom comes at an enormous cost. Lest We Forget.
Share your thoughts below.
Comments