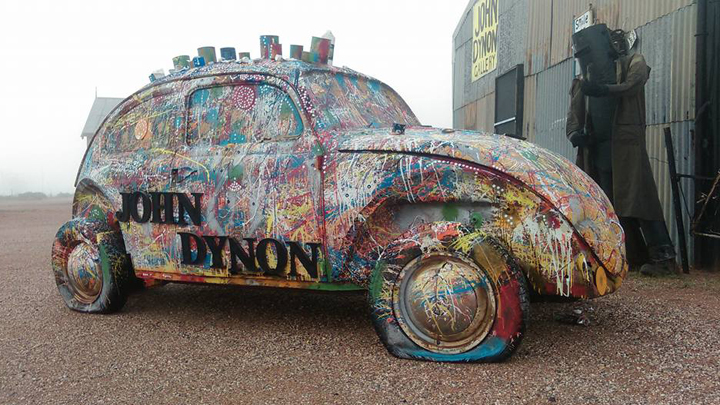 The first thing I noticed as I arrived in Silverton NSW was the outrageous black Mad Max replica vehicle aggressively standing guard outside the iconic Silverton Hotel. I felt intimidated just parking my car next to it, but that feeling quickly evaporated when I noticed a woman hand feeding several un-fettered donkeys on the Hotel's veranda. To my delight, she beckoned me to join her: and this is how I met Patsy Price, publican of the Silverton Hotel.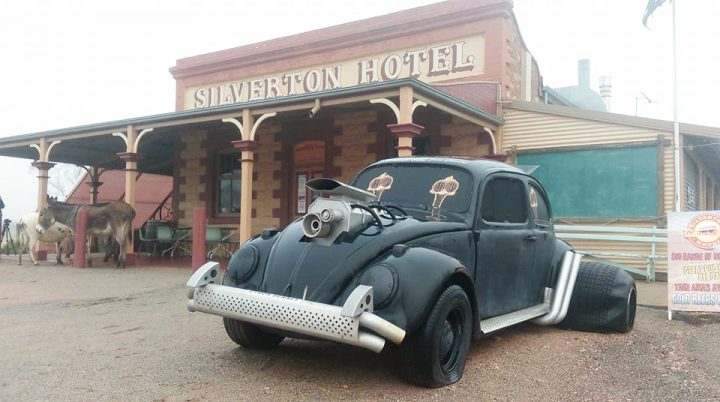 "Whose donkeys are they?" I asked – never having seen donkeys at a pub before. "Oh, these are the village donkeys…they keep the vegetation around the village neat and trim." I glanced at the barren desert scape all about wondering how could they possibly find anything whatsoever to eat – what kind of nourishment could sustain them out here? Patsy is a very friendly person, I soon learnt, as she began to happily volunteer some of her life story and her connection to Silverton.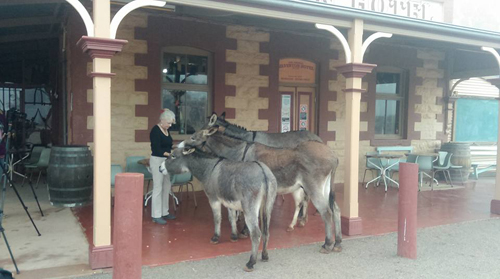 She explained how her and husband Pete have owned the pub for several years now. She arrived here in 1947 in a horse-drawn wagon – the daughter of a droving family. She even went to school here. For a sixty-something outback woman, Patsy looked as if she would be more at home in a big city as well as looking half her age. For a crazy moment (there's a real crazy vibe about this place) I found myself beginning to wonder if I had stumbled upon an unknown Shangri la or Scottish Brigadoon wherein everyone doesn't grow old, unless they leave the village and are then never allowed to return. Things are not as they seem here in Silverton as it looks more like a Hollywood movie set but it isn't, yet over 100 movies and major commercials have been shot here – the most famous being Mad Max II.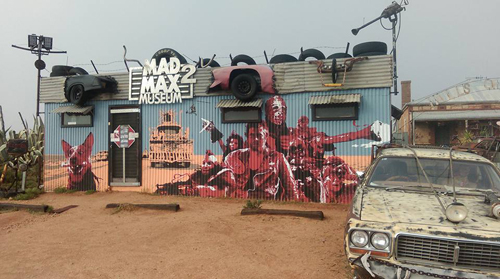 All the roads revert to dirt as soon as you arrive and most habitable buildings that remain in this ghost town are art galleries, yet it started out as a major silver mining centre.
The pub is undoubtedly the focal point of this small community of less than 60 residents including one child, and Patsy offered to show me around: so we entered.
Firstly my eyes fixed upon a framed photo of a horse drinking at the bar, and again I wondered about the donkeys still waiting patiently by the door. She then proudly drew my attention to the hundred or so posters inscribed with an assortment of outback quotes of wisdom and humour hanging from the ceiling. She explained how anyone can have their own insightful words hung here too – after she has approved or censored them, that is. I began to read a few at random: "Statistics show that people who have the most birthdays live longest." "Wife's credit card has been stolen. I've not reported it yet as the thief is spending less than my wife." "Smoking shortens your cigarette." Hey you blokes – you know without us women you'd be buggered."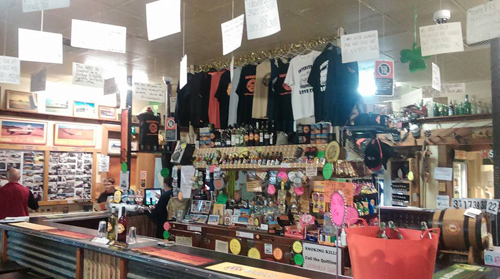 It would've taken me nearly all day to read them all but it began to slowly dawn upon me that this establishment was more than just an outback pub: it was also a fountainhead of deep wisdom, humour, camaraderie, longevity perhaps and politically incorrectness – a very happy place. Could it be the sole remaining shrine to such incorrectness, I began to wonder.
The interior walls are plastered in Mad Max production photos starring mainly Mel Gibson and his outrageous band of post-apocalyptic anarchists. The suspiciously thirsty donkeys, the beer-drinking horse, the hanging posters, Mad Max and countless other eclectic photos and memorabilia, not to mention the gushing fountains of XXXX (spells beer for those who never learnt to spell) and outback camaraderie were beginning to transport my mind to another place.
Amongst all this colour, confusion and mayhem Patsy proudly showed me her "pierce de résistance" framed and hanging on the wall in full view next to Mad Max – the original Documents of the Incorporation of the world's largest mining company – BHP Billiton. They were signed here on this very site – over a few cold XXXXs.
Not only is Patsy the publican and the village censor, but she also owns the local Catholic Church – the only Church in the area. I was about to ask her if, after a night of sinful behaviour at her pub would she also hear confessions the next morning at her church, but before I could pose the question she proudly explained how at the last mass she organised, over 200 people turned up to be saved.
But there's more to Silverton than its pub, as within 500 meters there are at least 4 well-stocked art galleries, a historic museum, a Mad Max museum, and several ghostly ruins of a city which once boasted a population of 3,000 with 10 Hotels and 3 breweries.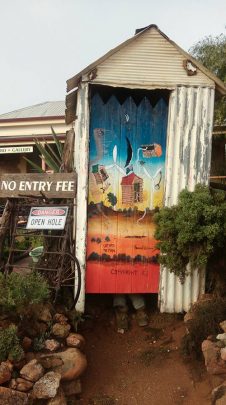 So, if ever you feel the need to relive those good old days where political incorrectness ruled – where men were men and women loved it – immersed in art and a never-ending desert scape, treat yourself to a cold beer at the Silverton Hotel, and with all your newfound freedom of expression you might even live a little longer.
You just never know who might join you at the bar.
Have you been here?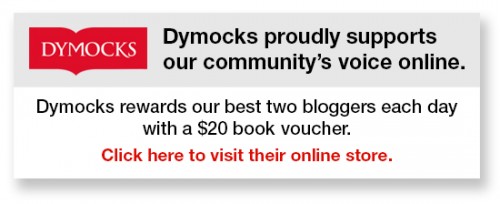 To write for Starts at 60 and potentially win a $20 voucher, send your articles to our Community Editor here.
Comments