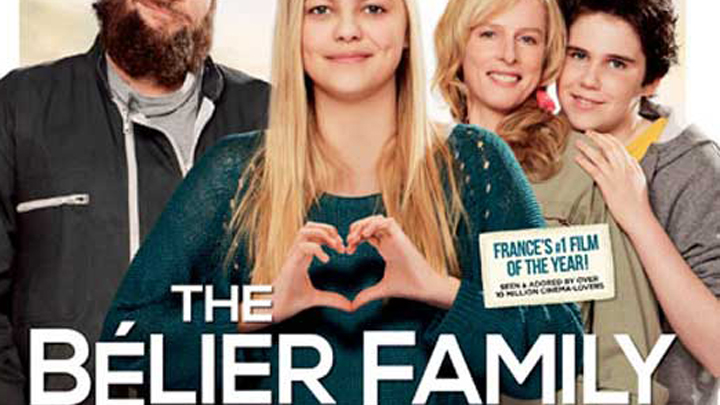 Having a husband who is deaf (well, wears hearing aids), I thought this film could be frustrating, because 3 of the 4 members of The Belier Family are deaf. But not so. It's warm, funny and not at all patronising. Rather than subtitling the sign language, the film relies on Paula to respond or repeat what the other Beliers are saying.
Teenage Paula Belier (Louane Emera, a semifinalist in France's "The Voice" competition) discovers that she has a talent for singing, but can't communicate that desire to her deaf family. The scene in which she succeeds in sharing her gift with them, finally bridging the fact that they can't hear, ranks as one of the most touching moments in cinema.
The Belier family runs a dairy farm in rural France. They are all deaf – except for 16-year-old Paula. She is indispensible as interpreter for her parents and her younger brother. She is her parents' reliable translator. She sweet-talks customers into buying their homegrown produce at the local market, liaising with suppliers over the phone between school classes.
The Beliers are a sexually active clan, from Paula's frisky parents right down to her younger brother Quentin (Luca Gelberg, the only actually deaf cast member) whose virgin experience reveals a humiliating latex allergy. Also, there is a comical but so subtly done scene where Paula has to translate the details of her parents' sex life from sign language into French for a gynaecologist, a scene that manages to be both funny and insightful, making it clear how much her parents depend on their daughter.
When her father Rodolphe decides to run for Mayor – (amusingly, his campaign slogan is "I hear ya") because of his belief that "big business" is ruining "small farming", it falls to Paula to translate his speeches.
Paula has no idea she can sing so beautifully, but when cute classmate Gabriel signs up for choir as an elective, she and her oversexed best friend Mathilde decide to follow too. The choir director recognises Paula's talent immediately and pairs her with Gabriel, to the teens' mutual embarrassment. Gabriel strikes Paula as intimidatingly dreamy, but she suffers the ultimate humiliation, getting her first period during a practice session, when her mother has to explain what's just happened to Gabriel in sign language – hilarious!
During the big school concert, when Paula and Gabriel perform a beautiful rendition of "Je vole" the film director mutes the audio so we can imagine how her parents experience the show, relying upon the expressions on the faces around them to see how Paula's singing touches the crowd, her family then understanding and believing her talent after they manage to "hear".
The music teacher recognises her ability and suggests she is good enough to try out for music school in Paris If Paula pursues her dream, it will mean moving to Paris, which gets to the real conflict: Can the extremely close-knit Belier family cope without Paula
The beauty of the story lies in the approach it takes to educate a hearing audience on the challenges faced by the deaf community.
ROK'S RATING: 4 glasses bubbly
Will you be seeing The Belier Family?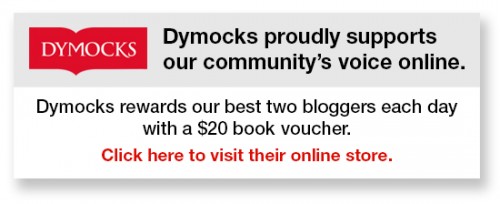 To write for Starts at 60 and potentially win a $20 voucher, send your articles to our Community Editor here.
Comments