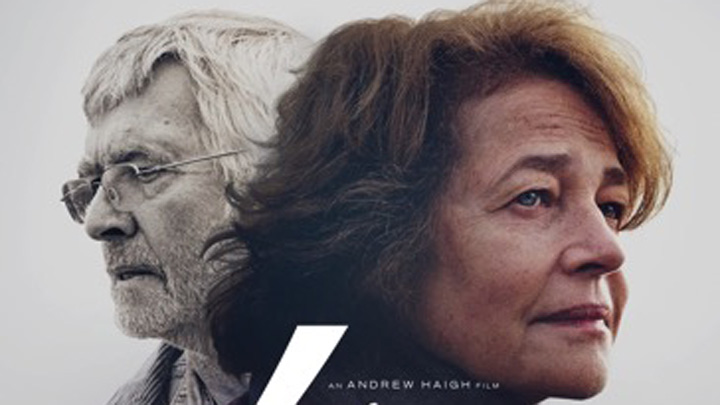 I have been married to one man for 47 years, so there is a lot in 45 YEARS I relate to.
Kate (Charlotte Rampling) and her chronically ill husband Geoff Mercer (Tom Courtenay) are celebrating their 45th wedding anniversary in a week's time, their 40th postponed because of Geoff's bi-pass surgery.
They are a retired couple, financially comfortable, have no children and live on the Norfolk Moors… life seems perfect! Kate is busy planning the party when Geoff receives a letter containing some startling news from Swiss authorities. It seems they have found the body of Geoff's first girlfriend Katya who disappeared into a crevasse while the two of them were mountain climbing over 50 years earlier.
This was before Geoff and Kate met, but Kate begins to feel she's living in Katya's long shadow. Kate raises her eyebrows at the clarity in which Geoff recalls his time in the Swiss Alps. His daily demeanour seems quite taxing in contrast to these lucid memories. In stark contrast, suspicion and jealousy soon begins to grow in Kate, who feels pushed aside in favour of someone she didn't even know.
Over the several days leading up to the anniversary party, Geoff starts acting very strangely, and a crevasse of sorts grows between him and Kate. Geoff starts disappearing for periods of time, going on long walks (which previously he has never liked), taking the bus into town, sitting on park benches staring off into space – and he has started smoking again.
45 YEARS is strangely voyeuristic due to the intimacy we were allowed into this mature couple's relationship. It is an interesting piece about lifelong love and the corrosive effects of past relationships that were never abandoned nor discussed. It starts off at a rather slow pace but Rampling does an excellent job in her understated way of portraying the steadfast wife, and Courtenay beautifully plays her insensitive failing husband.
Almost all of what is "said" in this film is done in silence – you feel the presence of this ghostly dread that increases throughout as Kate's narrative of the last 45 years of her life is completely changed – the weight of which increases so gradually that you are just swept away with it and understand completely although none of it is spelled out.
It is more about quietness and tenderness rather than explosive mood swings, which would be out of character for Kate and Geoff since this drama seems like the first time they've hit a bump in their 45-year marriage, until the very last scene at the party – which is really breathtaking, and brings their relationship into question.
And to boot, there's a great soundtrack: such as "I Only Want to be With You", "To Sir, with love", and the beautiful finale "Smoke Gets in Your Eyes".
ROKS FLICKS RATING: 3 ½ glasses of bubbly
Thanks to Madman Entertainment, we have 8 double passes to give away! Simply fill out the form below to enter the draw…
Comments