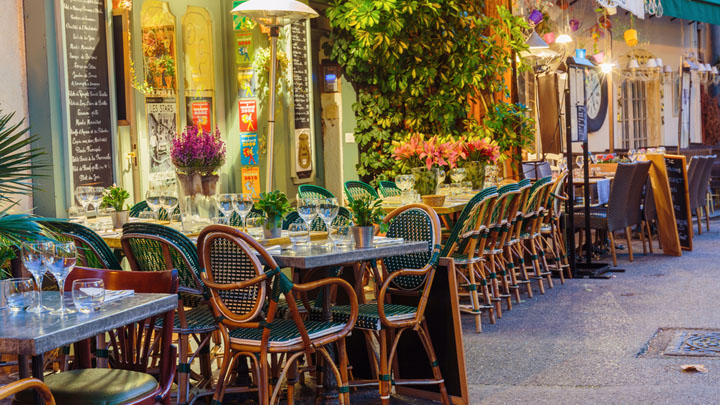 When I first moved to France in December 1989 it was to run a small hotel with a restaurant and a café-bar. Café is the French word for coffee and so the place where people went to drink a coffee became termed a café – and because a brandy was an accompaniment to coffee, the café premises would be licensed to sell alcohol. A café bar could be in a grocer's, a butcher's, baker's etc. and the café was just a sideline to encourage customers to linger and see the wares on display but also the shop-keeper ran a café because he wanted company, for a social life is essential to a Frenchman's wellbeing (his wife would see to the shop side, he'd gossip over the bar).
To encourage people to stay longer on the premises 'jeux de societé' – social games were introduced and probably this first started with card games. The popular card game to this day is 'bar ballot', I don't know the rules as every time I've asked someone to explain them I've been told, "It's complicated, you just have to start playing and find out," but, of course, no one wants to take on a beginner as a partner (for it's played in pairs) so I've never even learnt the rules, I think it's a bit like Whist.
Besides card games, cafés set up games to attract and entertain young people to keep them nearer home – for cafés were not only in towns and villages but amidst housing estates that were built for workers, here in the north it was for miners, and for factory workers. So mini billiard tables came into being and the ones on the lines of the Belgium type called 'billard à bouchon' were in the cafés in the miners' community near Lens in northern France (not far from Belgium). A description of the different billiard games can be found on Wikipedia.
Where buildings were constructed to be actual cafés, one room would be large enough to contain a French style billiard table. This did not have pockets and the game was played with just three balls, 2 red and a white, the game was very popular for players and for spectators. Using the cue, the white had to be sent to touch first one red then the other, that gained one point and the player continued until he failed to touch both balls, then his adversary took a turn until he failed to touch both balls. The one with the most points won. Professional players could reach 100 points, people paid entry to venues to watch such players compete against each other.
In the 1990s American style pool tables replaced the big French billiard tables and, being a keen pool player myself, I hired one for my café, but these days, pool tables have also been replaced – by WIFI. Teenagers no longer go to cafés to meet up with friends to physically play games or even to play games with each other, they use the WIFI so they can play games on their electronic 'tablettes', MacDonald's (termed MacDough by the French) was one of the first to set up WIFI, it was to get travelling salesmen to pop in for a coffee and it snowballed from there.
Two games that were popular with the young were 'baby foot', the table-top game of football, and 'flipper'. Naturally most cafés had dart boards but during the 1990s the electronic type was introduced.
When I first came to France, I was bemused to see in cafés a round plastic tray with a green baize cloth interior, this was called a dice track. It was first used for the dice game of '4-21' – it seems a bit tedious to me, I prefer the dice game of 'yams' also called 'yahtzee' seemingly of British origin.
Some German students who came to stay in my hotel brought a 'backgammon' set with them and before leaving, using felt tips, they copied out their 'backgammon' board onto a wooden tray. Black and red bottle tops became the counters and that proved popular with my customers for quite a while. My chess boards were a big attraction too and on weekend evenings, two or three games could be on the go, along with people playing pool and others playing yams with me. Those days are long gone alas.
There is one type of café that will endure and is found in every large village and several in towns and it's the 'café tabac' – not only are cigarettes and tobacco sold in the cafés but it's a newsagents as well and a supplier of 'scratch cards' and all gambling paraphernalia, including betting on horse races. Even if people stop smoking, drinking and reading paper material, they'll always be those who buy a Loto ticket in the hope of becoming millionaires. Such cafés buzz with life each weekday evening, people call in after work and frequent them on weekend mornings. That's where French café social life is found these days.
Tell us, have you been to France before? Did you love their cafes?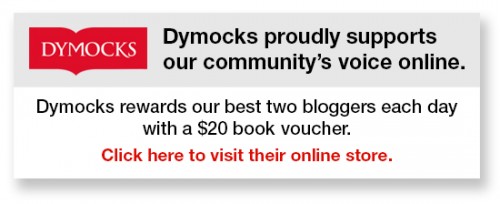 To write for Starts at 60 and potentially win a $20 voucher, send your articles to our Community Editor here.
Comments