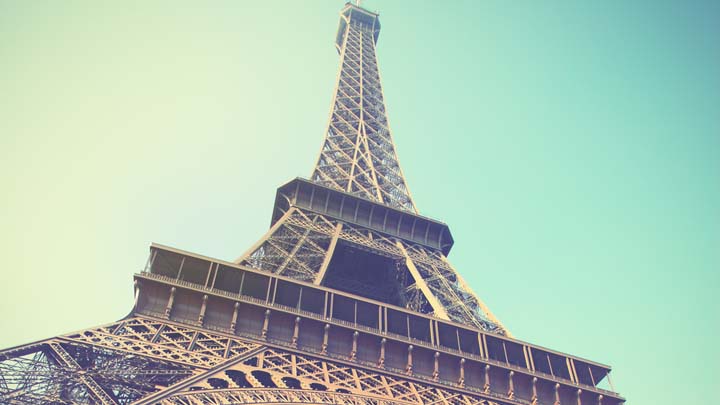 I was 14, thought I was very grown up, had my first elegant dress and had packed my case many times. The trip to Paris was a school trip, two weeks in Paris for 25 pounds. I drank the whole experience in, I fell hook line and sinker, and wandered round in a young girl's dream – the left Bank, the gardens, the art, the smell of the fresh bread, and the fashions. I ate everything they gave me, even enjoyed the hot stuffy little room we had in a 'pension.' Some girls complained about the food, the heat, everything. But I just wanted to stay. Sun fell on me, breakfast was real coffee, and apricot conserve on crispy bread, I was in heaven. It was April 1954.
For me this was perfect, I had found the new world and I wanted to grab it. When I got back I gushed, telling anyone who would listen, using all my purple prose in an article; and had my first 'public' writing exposed. It was in a teacher's magazine. My mother kept it, so I have it now. My first published work.
It was many years later when I had been married for 25 years that I returned and enjoyed it all over again with my husband. Still the love affair was alive, we wandered and viewed and ate and drank. It was expensive; and sometimes frustrating communication, but yes I still loved Paris.
So to hear and see the carnage spread over every newspaper, every TV news program, is sickening, it strikes at the heart. France had done nothing to deserve this, and it was not done in the name of religion whatever they say. It was done because they are schooled in violence and murder, encouraged to hate and maim. There have always been wars like this, they did it to claim land, to quell another tribe, to gain power over any religion and church they did not want. In the middle ages it was always so. My strongest feelings are the hatred of this outlook. Why have we not moved on? Why do they still ignore progress? Progress for women, progress in thinking, progress to stop this senseless killing. When they leave the dark and violent past they will have a country and people they can be proud of, with a river of blood flowing as it is now, this will never ever happen. Pray for France, pray for the world.
Tell us, what are your happy thoughts and memories of Paris?
Comments