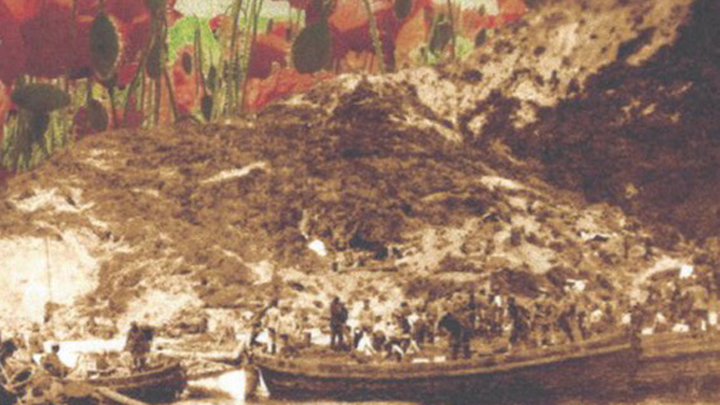 Remembrance Day 2015 has passed, but can a soldier returning from battle ever feel that the war is over? Will he ever forget the first shot he fired? Will he ever forget how it felt to see a man fall to the ground, lifeless? Will he ever forget what it was like to see a mate fall dead beside him? The one thing he has difficulty with is recalling the man he was when he enlisted. That man seems to be as dead as the dead whom are recalled annually on Remembrance Day.
A book I have written is based on my father's War Diaries from World War I. His first activity, after he landed at Gallipoli as part of the Second Landing, was to bury the dead from the First Landing. They lay where they had fallen a month earlier. They were riddled with maggots. Most of them fell apart when the Australians tried to lift them into their grave. Then he mourned for every man he buried, but some time later, when he had to bury the dead from the Battle of Romani, he envied the dead as he buried them.
Later, when he was badly wounded at the 1st Battle of Amman, he had to be carried on one of two cacolet litters mounted either side of a camel hump. He drifted in and out of consciousness, but he could recall the agony caused by the irregular gait of the camel. After he got down from the mountain, travelled by every known form of land transport until he reached a hospital, eleven days later. On the way, he was often told he was a 'jolly lucky man to be alive', but he wished he was dead. He could not move the lower part of his body, and he had to bear with the prospect that he might never walk again. How could he cope with that and how would his family cope with it?
He did walk again, but returning home was not a joyous occasion. In fact it was as hellish as any battle. They were told they should not tell of the horrors of battle when the wrote home, but he did not even want to write about these events. He wanted to get his mind onto pleasant items, so he never had to force himself not to write about them war. Consequently, when he got home, because they knew little about the horrors he had been through, his family were expecting to welcome home the excited young man who had left for war four years earlier. They wanted him to tell them all about this heroic war that they thought he had been fighting. But for him, there was nothing heroic about the battles he had fought, so what could he tell them? The first Battle of Gaza where the were ordered to retire when the were so close to winning, ate into his very soul. Surafend, which happened after the war was over was another cancer eating in his soul.
To make matters worse, he had expected to come home to wedding bells, but his fiancée wanted to call off the engagement. She knew him well enough to know that his letters were not a true account of who he was. She felt he had become a stranger. He knew this was true, he was not the man who had sailed from Australia in 1915.
On Anzac Day and Remembrance Day, what has become known as the Ode of Remembrance is recited:
            They shall grow not old, as we that are left grow old:
            Age shall not weary them, nor the years condemn.
            At the going down of the sun and in the morning
            We will remember them.
It is right and proper to remember those who gave their lives in war at these services, but let us not forget those who did come home. They did and will grow old, age did weary them and many wondered why they sacrificed the men they were.
Tell us your thoughts below.
Comments