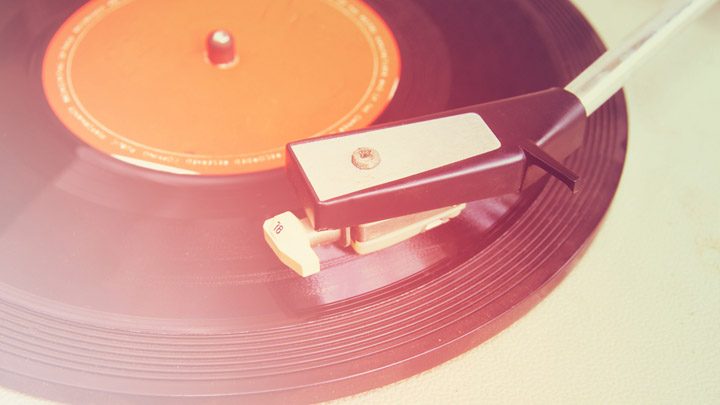 Johnny O'Keefe was back at work a month after his near fatal car crash on June 27th. He fell asleep at the wheel just north of Kempsey, NSW, on the way home from a concert on the Gold Coast. Johnny was badly injured and knocked unconscious, also badly injured was DJ John Greenan and his wife Jan. O'Keefe's face was so badly cut the hospital staff removed mirrors from his room and when informed he needed plastic surgery they were informed that he could not afford it. The doctors agreed to do it for free and Johnny was back on Six O'clock Rock on August 13th quoting "This is the biggest challenge of my career".
On the 3rd, Ray Charles decides to change recording labels to ABC Paramount. Despite more than five years of R&B success Charles has had only one top 20 pop hit and sensed that a change of label would change his luck. "Wonderful World", by Sam Cooke enters the UK charts on the 7th. Barbara Campbell was listed as the songwriter but was actually a pseudonym for Cooke, Lou Adler, and Herb Alpert. Cooke's version just missed out on top ten in the UK and USA and was also a hit in 1965 for Herman's Hermits. Sam Cooke's first big hit was in 1958 with "You Send Me" and "For Sentimental Reasons"; the following year "Only Sixteen" was a world-wide hit. His other hits included "Chain Gang", "Sad Mood", "Cupid", "Everybody Loves To Cha-Cha-Cha", "Having A Party", "Twisting The Night Away", "Bring It On Home To Me", "Shake", "Soothe Me", "Little Red Rooster" (The Rolling Stones said this is the best version) and "A Change Is Gonna Come". The last song was arguably his finest composition and became an anthem for the growing civil rights movement. Most of Cooke's records have been covered as hits for others.
Cliff Richard & The Shadows attained their third number one with "Please Don't Tease", only kept off the top spot in Australia by Elvis Presley's "It's Now Or Never". To prove that the public can pick the hits a number of fan club members were invited to listen to a selection of Cliff's tracks and vote for their next single. The winning selection was "Please Don't Tease".
On the 25th, The Ventures first and biggest selling instrumental hit "Walk Don't Run", enters the USA charts on its way to # 2, it was also top ten in the UK and number 1 in OZ. "Walk Don't Run" was written by jazz guitarist Johnny Smith and recorded first by Chet Atkins. In the UK they had to compete with a version by The John Barry Seven, famous for his James Bond themes. The Ventures reached number eight to Barry's number eleven. Formed in Seattle, USA, they were the original three guitars and a drummer band earning them the nickname The band that launched a thousand bands, on lead guitar was Nokie Edwards, rhythm guitar Don Wilson, bass Bob Bogle and on drums Howie Johnson. They sold more than a hundred million discs and were inducted into The Rock 'n' Roll Hall of Fame in 2007. Some of their other hits were "Ram Bunk Shush", "Perfidia", and "Hawaii Five-O".
The top ten in Australia for July 1960
Everybody's Somebody's Fool – Connie Francis
Swinging School / Ding-A-Ling – Bobby Rydell
What A Mouth – Tommy Steele
Tie Me Kangaroo Down Sport – Rolf Harris
Just A Closer Walk With Thee – Jimmie Rodgers
My Ol Man's A Dustman – Lonnie Donnegan
Because They're Young – Duane Eddy
Greenfields – The Brothers Four
Alley Oop – The Hollywood Argyles
Cathy's Clown – The Everly Brothers
The # ones in the UK for July 1960
2nd – Three Steps To Heaven – Eddie Cochran
9th 16th 23rd – Good Timin' – Jimmy Jones
30th – Please Don't Tease – Cliff Richard & The Shadows
IN USA
2nd 9th – Everybody's Somebody's Fool – Connie Francis
16th – Alley Oop – The Hollywood Argyles
23rd 30th – I'm Sorry – Brenda Lee
In OZ
2nd 9th – Swinging School / Ding-A-Ling – Bobby Rydell
16th 23rd 30th – Everybody's Somebody's Fool – Connie Francis
Comments