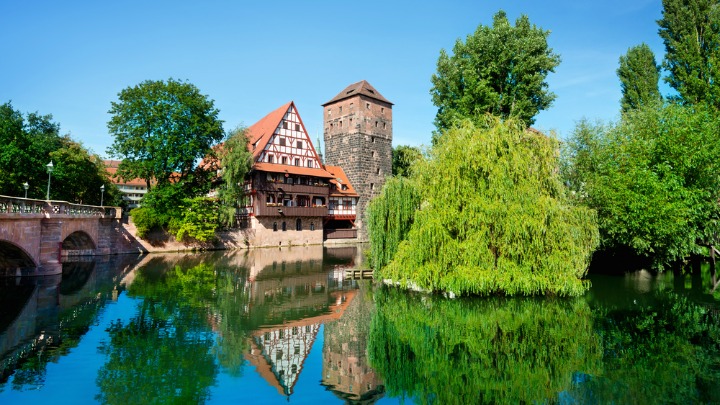 "Tea, coffee, bottled water, hot chocolate?"
How civilised to be taking refreshments as we bowled along the Autobahn on our chartered bus. Sean and Richard, two Yorkshiremen were driving, guiding and serving the St Helens (Tasmania) travel club.  We were headed towards Brussels for an overnight stop before proceeding to Nuremberg prior to boarding the Select Explorer for a Danube cruise.  It was going to be a long travel day.  Set out at 9:00am and ETA Brussels was 7:30pm — this included a one-and-a-half-hour Channel crossing. The distance that our bus would cover was 240 miles or 385km. We Tassie folk were astonished at the huge volume of traffic, long periods spent stopped in traffic jams plus the number of massive lorries (Sean and Richards' word for big semis). A friend counted 150 during one traffic jam.
Our drivers considered this to be normal driving conditions and a normal time frame. Lorries are not permitted on the roads on Sundays, so this of course must add to the congestion.  Sunday driving was a breeze!
The countryside between London and Dover was most picturesque at the end of spring beginning of summer.  Drifts of buttercups and daisies were spilling out from beneath the hawthorns, showing off rural England at its best.  My travelling companion Bev and I had been surprised in London to see that the 'meadow look' had been adopted in most parks and civic spaces.  At first it seemed that gardening staff had forgotten to mow.  Grass was long, green, lush and in seed.  Daisies and buttercups had been strategically planted among the grass.  In some more people-friendly parks, where it was permissible to walk on the grass, sections had been mowed between "meadow look" areas.  As much as I enjoyed the contrast of the rustic look in the busy bustle of London, the natural meadows and roadsides were a delightful sight.
The day had begun overcast and foggy which gave a lovely ethereal soft focus to the scenes.
We were excited when the fog lifted and we were able to look back and see the sunlight shining on the white cliffs at Dover as we prepared to board the ferry for our English Channel crossing.
The ferry was much like own Spirit of Tasmania and the procedures nearly identical.  Because the crossing time was so brief, no cabins are required and the public lounges were spacious and comfortable.  Bev and I enjoyed a cafeteria lunch at sea.
The mood became a bit more serious and sombre on arrival in Calais.  Dover bound buses and lorries were being randomly searched and inspected by British authorities on account of the large number of immigrants stowing away in their bid to make it into the United Kingdom.
It was necessary for us to move through border control and show our passports before proceeding into France.  I would describe the security as low-key strict.
We left the border post and drove between high, wire mesh fences topped with razor wire and with many repairs where the fences had been cut.  The camp nicknamed 'the jungle' was on our left, behind the fence and all the temporary dwellings had been moved well back from the roadside fence for obvious reasons.  Camp residents were being gradually moved to Dunkirk to more comfortable and better serviced accommodation.  The fence had been erected at British expense and was patrolled by British police.
We crossed into the loveliness of Belgian farmland, quaint farmhouses, barns and sheds.  Many of our crowd being farmers admired the Belgian Blue cattle, described as the source of the most succulent steaks in the world.  One of our own party is a butcher and has it on good authority that no self-respecting Aussie would eat a Belgian Blue steak — "tastes like horse mean!"  Whatever.  They enhanced a beautiful rural landscape.
Took a comfort rest at a truckstop during the afternoon and gladly arrived at our Brussels hotel around 7:30pm.  This establishment turned out to be a good example of how to run a hotel mean and lean!  All part of the adventure of travel.
Woke to the sound of a market being set up opposite and became their first customers as our ETA was 8:30am.  My friend Jeanette, who indulges her shoe fetish raced into the thick of the stalls and emerged about ten minutes later clutching the most superb pair of navy and white leather loafers she had purchased for 10 euro – about A$13.50.  I've seen Nettie have similar success with shoes many times.  "How do you do it?" — "It's a gift, a God given gift!".
Winding through Brussels towards the autobahn gave us an opportunity to view the important buildings and most of us agreed that Brussels did not appear to be as grand and imposing as we had anticipated.  However, the farms and villages had us entranced — so picture perfect.
At some point we stopped briefly to view the Atomium — a most bizarre monument commemorating the splitting of the atom in 1953.  It took the form of a giant depiction of an atom, about as high as a four storey building — all shining silver balls connected with shining silver rods.  The balls housed restaurants, offices, theatres and meeting rooms and presumably the connecting rods were access corridors.  I picked up various pamphlets and brochures and was interested that no mention was made in any of the literature of the significance or purpose of this scientific achievement.
Much of our travel was on the tree lined autobahns which apparently began as an initiative of Adolph Hitler to facilitate troop movements and the trees were planted to provide shade for the marching troops.
Majestic wind turbines abounded on the farms as we neared Nuremberg, plus fields and fields of solar panels, all facing south to take the sunshine.
Thankfully, our Nuremberg hotel boasted superior standard and was comfy and generously supplied us with a traveller's necessities plus a gourmet, four course dinner!
Have you ever visited the same places? Share your stories with us below.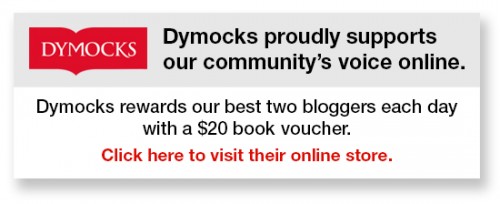 To write for Starts at 60 and potentially win a $20 voucher, send your articles to our Community Editor here.
Comments