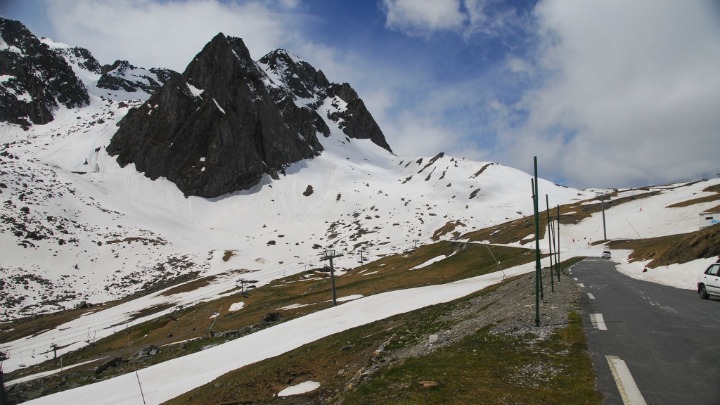 I set out; I knew I would end up at the summit of Col de Tormalet. As my legs ached and my hands worked feverishly from changing gears so many times, I wondered how many cyclists had felt the same emotion.
I'd passed and waved to about a hundred of them who were returning down the hill. They went by in dribs and drabs in uniforms of many colours. The degree of slope is regularly listed on the side of the road, just to make you feel even worse than you are already. Here and there a waterfall cascaded beside the road to break the monotony of the climb.
Then the vegetation became smaller and eventually the trees disappeared entirely, somewhere before the ski resort that sits not far from the summit.  It was just past here that the road was closed. Damn, I'd really wanted to go all the way. It is, after all, the single most used mountain climb in Le Tour (that's a fairly famous bike race in France if you hadn't heard).
As I regained my breath from climbing up to take a picture, I thought what a dumb idea it was to ride a bike up there, I was sure glad I hadn't.
So we returned from the snowline and headed back to Pau. To appease she-who-must-be-obeyed I was thinking a palace visit might well be a good compromise but all the time, bouncing around in the back of my head was the fact that there was a grand prix in town; a grand prix of vintage cars. I had no idea where the circuit was but we found a carpark luckily and proceeded on foot.
We had gone only half a block when we came to one of the famous umbrella shops. These are hand crafted works that cost a small fortune; like the cheapest ultra special was 89 euros and you could pay well over 200 for a top of the line model. The patterns used are all Louis Vuitton exclusives.
Buying one of these would give us boasting rights I speculated and I kept mentioning that to Rosemarie who seemed a little keen anyway. So it was that we bought an umbrella for about $240.  Somehow it didn't seem painful; well, until I see my next bank statement anyway.
Any pain was quickly removed when I heard some motors roaring and a phalanx of vintage cars went right past the shop front. Oh, what excitement.
Then we moved on past the women's shops, albeit at a slow pace as someone was enticed in here and there, until I heard the roar of motors again whereupon my stride apparently quickened. Nerves tingled in my spine as the roars coming out of vintage exhausts stirred the blood.
The course was actually through the old part of town and the meeting was a revival of ones held decades ago. Old model Porches were on the track and they were followed by old pre WWII open wheelers like Alfas, Delahayes and Maseratis and such.
Scattered everywhere within vision were parking lots with more exotic cars than you'd normally see in a lifetime. Bugattis, Ferraris, Mustangs, Lotuses, Cobras etc. ad nauseum; even two or three I'd never heard of. It was a car buff's utopia; you didn't know where to look first.
Sadly, someone was getting cold and the palace was closed so I was informed we had to leave. With a tear running down my cheek we departed the scene and headed for Clos Mirabel.
Is France a country you'd like to visit?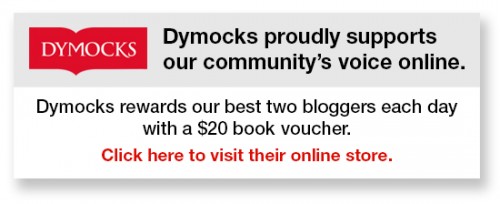 To write for Starts at 60 and potentially win a $20 voucher, send your articles to our Community Editor here.
Comments