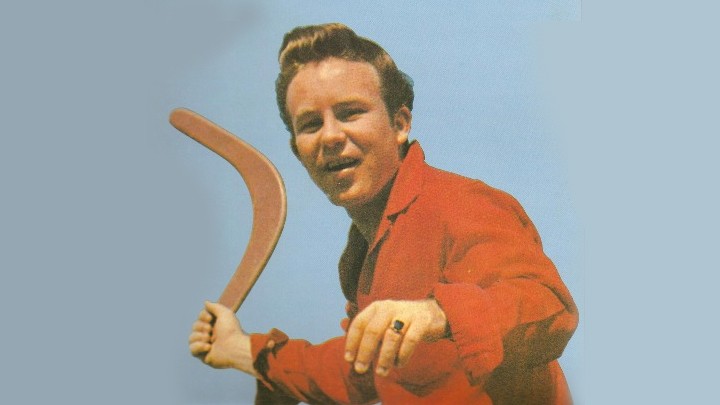 In November 1959, Johnny O'Keefe went to the USA to try and break into the American music scene. While sitting sipping his first thick shake in a drug store next to his motel, a stranger noticed that Johnny had a record under his arm and questioned him about it.
The record was Shout, and luckily this stranger worked at Liberty Records and invited Johnny the studio. On hearing it, they were immediately convinced they had a star and offered him a recording deal.
JOK (as many would affectionately come to know him) returned to Australia the song She's My Baby, which soon became a national number one – the first by a local artist to be produced internationally.
In April 1960, Johnny returned to the USA armed with a few hundred personally signed boomerangs, earning him the nickname "The Boomerang Kid".
JOK had a great time abroad. So much, in fact, that he missed some recording sessions and was regularly late. Liberty Records lost interest and Johnny returned home broke – but it didn't stop him buying a bright red Plymouth Belvedere on the HP.
It was in this car that he crashed on the way from the Gold Coast to Sydney, giving him facial injuries, concussion and shock. Also injured were DJ John Greenan and his wife Jan. Johnny's facial injuries were so severe that the doctors removed all mirrors from his room.
As JOK was up to his neck in debt, he could not afford the plastic surgery needed, but the doctors must have been fans because they did the work for nothing.
On 13th August 1960, Johnny returned to work on TV show Six O'Clock Rock, which he declared "my biggest challenge".
Johnny O'Keefe sadly died on 6th October 1978, just 43 years old – but left behind an enormous and lasting legacy of over 50 singles, 50 EPs and 100 albums.
Other hits that will be fondly remembered include I'm Counting On You (his second number one and his biggest seller), Wild One, So Tough, Swanee River, Why Do They Doubt My Love, You Excite Me, Come On Take My Hand, It's Too Late, Don't You Know (Pretty Baby), Ready For You, She Wears My Ring, Sing, Move Baby Move, and Mockingbird with Maureen McLaren.
Johnny O'Keefe also discovered and managed Sydney singer Lonnie Lee in the 60s. He had four top ten hits with Ain't It So, Starlight Starbrightm Yes Indeed I Do and I Found A New Love. Lonnie Lee had a solid fan club of over 20,000 members and was a huge challenge to the popularity of Johnny O'Keefe and Col Joye.
Are you a JOK fan? What's your favourite track? And what memories does it inspire?
To write for Starts at 60 (and potentially win a $20 voucher), send your articles to our Community Editor here.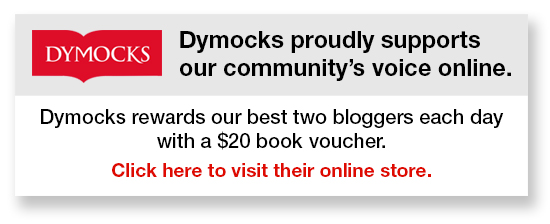 Comments