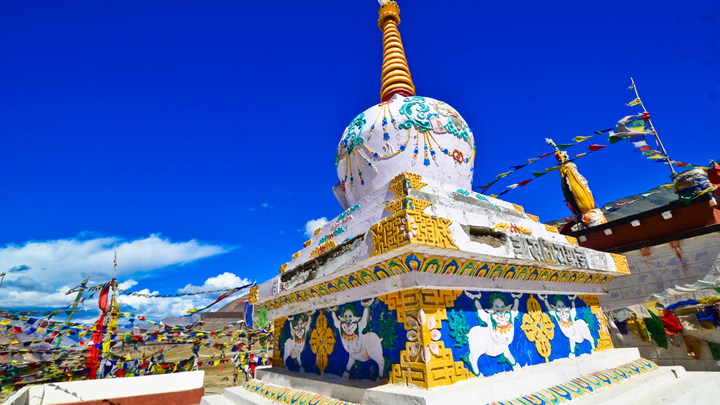 I got sick! Not from the food I hasten to add but a massive cold that so far hasn't responded to the normal Beatty remedy of a truckload of vitamin C and several very large scotches. Still the trip carries on regardless and it's been fabulous.
We left Shimla and its monkeys and wound our way down the mountain heading towards Mandi. All was well. Narrow roads and crazy, crazy traffic. Situation normal. But two hours out of the five hour journey to Mandi things got really crazy. One little white Suzuki (there are a lot of white Suzukis in India) appeared to have a death wish and worryingly the driver seemed intent on taking us with him. His party trick was overtaking on blind corners with a truck or bus coming the opposite way. Several times we were nearly pushed over the side of the several hundred feet drop and forced to slam on the brakes to allow him back in. No sooner had we got rid of him than a bus driver, obviously  related, pursued the same tactics. The difference in his case was that he was basically larger than everyone coming the opposite way and they were forced to within inches of death while he ploughed on regardless. Incredibly, three kilometres up the road, he pulled over for lunch!
Mandi was just a stop over but it was actually quite a nice little town. There are 82 temples along the river which runs through the town and some date back to the 1200's. There's also a huge Sikh temple that Phil and I decided to visit on our daily early morning perambulation. Sikhs are universally "big boys" and with their resplendent turbans can be quite intimidating. But they were most welcoming. As per normal we had to remove our shoes and socks but in this case we also had to cover our heads. All I had was a disease ridden tissue from the aforementioned cold so I was set to miss out. No problem though. A yellow scarf appeared magically from behind a pillar and we were free to enter the world of the Sikhs. In many ways its very similar to the Hindu religion so to the westerner the temple has a similar feel. In one room though a dozen women were preparing vast bowls of tea and dahl for the day ahead. It smelt amazing and the smoke and steam from the fires and pots enveloped the room in an eerie translucent light.
The five hour drive to Dharmsala was reasonably uneventful. The same "one lane" road winding its way up the mountains only thankfully void of the Suzuki driver and his suicidal bus driving relative.
We were staying at Naddi which is about 500 metres above the town of Dharmsala. Our two cars couldn't get in as they were doing roadworks so the hotel staff met us at the cut off point and we scrambled over gravel and wet concrete to the cars on the other side. As we headed down a minuscule dirt track to the hotel there were a few heart-stopping palpitations but the driver was an expert and we pulled up in front of the Dragons I Resort. Wow! Cecile, trip organiser and long suffering wife, had really scored with this one. Right in front of the hotel lay the full majesty of the lower Himalayas. Snow capped peaks glistened above us and in the valley below you could hear the muted roar of a water fall. In the fields below our rooms' balconies the lives of the villagers and their animals played out before us. Up the steep inclines came men and women carrying huge stacks of cut grass. It's not for building, it's for their cattle, goats, horses and donkeys. They tie it to shrubs and trees and once the snow comes the animals will have ample feed to sustain them. Most of these animals actually spend the night in special enclosures beneath their houses. It's yet another indication of how animals are very much a part of Indian society and not an annoying by product.
Understandably this area is a haven for trekkers but the local villagers scale the mountains as a matter of necessity. Some of the school children here walk five kilometres to school and half of that is uphill. Now when I say uphill I man up-straight up!"
Apart from being the home to the Dalai Lama, Dharmsala is also home to Karmapa the Tibetan Buddhist leader who fled China when he was 15 and is now 32. He has over five hundred followers in his temple and although he's technically a different sect of Buddhism to the Dalai Lama there's no friction. The are are two other Buddhism sect leaders and one of them remains under Chinese guard in Tibet.
In many ways Dharmsala is like a mini Tibet. It's home to some of the thousands of refugees who fled the country after the Chinese occupation. They've come here to preserve their way of life and the lanes, markets and alleyways of the town are full of Tibetan artefacts and food. We visit the Tibetan industry tea house in the morning and here you can see all manner of cultural art actually being carved, woven and painted. Some of the works that they're selling in the market for under fifty dollars actually take three months to paint.
The owner of our hotel is a very nice gentlemen and was formerly a Colonel in the Indian Army. His bearing is tall and ramrod straight and relates to his staff in much the same way as he presumably did to his enlisted men. Unsurprisingly he's pretty scathing about the small area that lies just above Dharmsala. It's called Dharamkot and has been adopted as a haven by all manner of enlightenment seekers, hashish smokers and Israelis. Most of the Israelis are fleeing compulsory conscription in their home country and have found northern Himalchal Pradesh as an ideal place to chill for a while. It's cheap, colourful and there's no lack of good quality hash which comes down from Nepal. Wandering around the market area is far from boring. Out of nowhere comes Jesus Christ. All he's missing is a cross. Golden hair flows down to his shoulders and wearing a long white robe and carrying a staff, he's obviously trying to make an impression. I should have told him that Christ was unlikely to have looked like a teutonic god and in all probability had more in common appearance wise with one of the Israelis we saw munching on a falafel.
Now seems a good time to offer a bit of advice. Unless you have infinite patience and don't mind missing buses and trains through simple miscommunication and general Indian mayhem, don't even think of doing a trip like this without a car and a driver. It's worth every penny. It could also save you your life on the tracks that wind up and down the mountains. In Dharmsala we also had a guide who was a wealth of information about the area and one of the nicest, least pushy guys you could meet. We did all this through All about Asia who booked through Le Passage to India travel who have been excellent.
The home and temple of the Dalai Lama is surprisingly simple. He spends a great deal of time travelling the world but was evidently in residence at the time. Sadly we didn't catch a glimpse of the great man. But we did ask Jitt, our guide, if he knew whether the airlines he travelled on upgraded him. "I think so," he said. I hope he's right. He's a beacon of common sense and inspired advice in an increasingly turbulent world.
It was freezing by the time got back to our hotel and dusk had fallen. The light vanished from the icecaps and the village prepared  to eat and rest.  A horse half way down the mountain looked up as a young boy whistled on the path below our balcony. The horse went back to munching the obviously succulent grass. The boy whistled again, this time more stridently. Reluctantly the horse left his culinary delight and trotted up the slope to a reasonably warm enclosure, some hay and a nap. Six Merrima dogs come hurtling down the track and head down the mountain. They're off to guard the sheep from Leopards and occasionally bears. In short, life seemed normal until the sound of a slightly out of tune brass band wafted down from the track above the hotel. Soon the four band members come into view, their bright red and black tunics sparkling in the the hotel's porch light. Then one brightly decorated car turns up and a young man wearing a long silver and blue coat and jade decorated headress emerges. It's a wedding and this is the groom. Soon the bride is also on site, although she's inside a veiled enclosure that's being carried by four "porters."
"Is this wedding on here?" I ask the Colonel.
"Oh No! You see that house on the other side of the valley. It's on there."
"But how do they get there?"
"They walk."
The track is treacherous in the daylight, let alone at night when its freezing cold. The set off, trumpet and bassoon blaring and drum pounding. The journey will take them an hour a half and the last 45 minutes are straight up a forty five degree boulder strewn slope. This is a typical Gaddi (shepherds) wedding. I hope they live happily ever after.
By the way I take back everything I said about Indian trains in the last epistle. Our train from Pattankot to Delhi is an hour and a half late and the one the same afternoon to Agra arrives five hours late. It's our last train trip. Thank goodness.
Tomorrow the Taj Mahal.
Have you been to India before?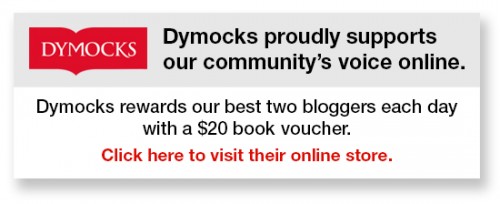 To write for Starts at 60 and potentially win a $20 voucher, send your articles to our Community Editor here.
Comments