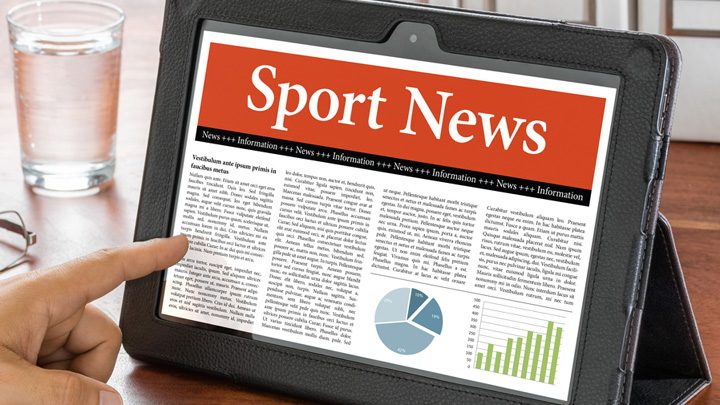 I was lingering in bed one morning, waiting for the ABC 7.45 news to finish, when I heard the announcer say, 'and now for the sports news'. That's when I turned off the radio. I usually do, as I have no interest in which league players are in trouble over drugs or women, which golfer had a sad day, which English soccer team beat another, which AFL player is preparing his evidence for a tribunal hearing. Et cetera. 
I watch State of Origin, and grand finals, and the Melbourne Cup. I think that's it. Sorry, sport lovers everywhere. 
So I lay there thinking, why sport? Why not something else? Why not…culture?
This could be a typical radio report one morning in this alternate world:
The Supreme Court will be announcing its decision today in the case against painter Thomas Pollock, whose unique style has generated controversy in many countries. He might be Australia's most famous artist, but the claim that his brushes have an illegal proportion of human hair will be proven one way or the other today. Mr Pollock could not be reached for comment.

The tiny high school at Bunyip Creek denies claims that its success in the national Eisteddfod last week was due to semi-professional singers. Principal Marita Estefan told our reporter that she is most offended by the claim, and that all the singers in the school's choir are long term students. There had been no collusion, no ring-ins. Ms Estefan is considering suing on behalf of the school and the students.

A shock announcement from Andre Rieu overnight has the music world abuzz. Not one but two of the violinists in his world famous orchestra have had convictions in the past for illicit drug use. Mr Rieu said he has sacked the violinists concerned, but will not reveal their identities.

 

And finally, Dan Nureyev, Brisbane's own international ballet dancer supreme, has told our reporter that he is facing a major challenge to his career. Mr Nureyev understood he had won the top role in the English National Ballet's offering of Nijinski's Le Sacre du Printemps, or The Rite of Spring, which will open in the northern winter season. However the Paris Opera Ballet has announced it is releasing their principal dancer, Francois Perrot, to try out for the plum role.

 
More interesting than which athletic 20 year old boy is up to mischief, or which club is leading the battle for footy honours? What do you think?
Comments