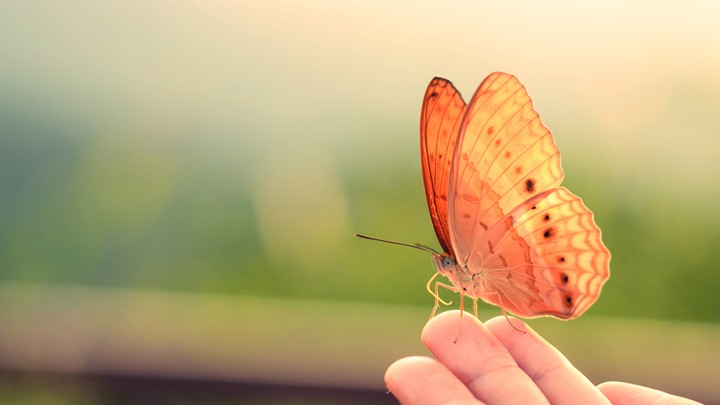 I lost my soul mate five years ago. He had a heart condition that he battled everyday for many years and it eventually got the better of him. We often talked about life after death – he was very open minded and he always said if there was a way to give me a sign that he was still with me he would find it and I believe he has. When he got his angel wings I was angry even though I knew his time was limited and even though it was not sudden, I was still very angry. After about 12 months the anger eased a little and I accepted that he had to go. It didn't matter how much he wanted to stay; his heart could no longer cope.
A few months ago in desperation I pawned my rings, I also took his watch with me because I was angry again and I didn't care any more.
I was surprised I did that because I had not been able to look at it since he took it off in palliative care. I went to hand the pawnbroker the watch I saw the date: it was his birthday. He died 8 months before his birthday and the time had stopped on the time of day that he passed. My legs went to jelly and I knew at that moment he was with me and I put the watch back in my pocket. He was probably telling me off for selling my rings, but desperate times call for desperate measures.
I have been very down lately and leaning on my angels for support. I have been thinking for some time about putting my beliefs into print so today with the radio playing softly in the background, I started typing and the tears started flowing and just when I was at the point that I thought I couldn't do anymore, his favourite song started playing and it's not a common song – it's rarely ever played. I smiled and wiped the tears away and kept typing because I knew he was with me. He always encouraged me to write as he believed it to be very therapeutic.
Thinking back to the first anniversary of his passing, I remember I walked to the end of the jetty. It was one of our favourite places; he loved all things relating to the water especially pelicans. I threw flowers in the water and one pelican appeared from under the jetty. I sat on a step and had a chat to that pelican. He stayed in the same spot and never took his eyes off me. I believed I was getting a sign. That pelican swam along in the water beside the jetty as I walked off. It was a very calming experience.
Just the other day everything was getting on top of me again. Every time I went out the back door this one butterfly would circle my head (we never get butterflies). I stopped and wondered, was it a sign? so I made myself a cuppa and sat outside with it to calm myself. The butterfly appeared again and landed on my head then vanished, and I have not seen a butterfly since. I believe it was him letting me know he was with me.
I realise a lot of people will think I am crazy but I believe we are given signs from beyond and I can feel the presence of an angel on my shoulder.
Tell us, have you ever felt the presence of a loved one after they have passed? How?
Comments