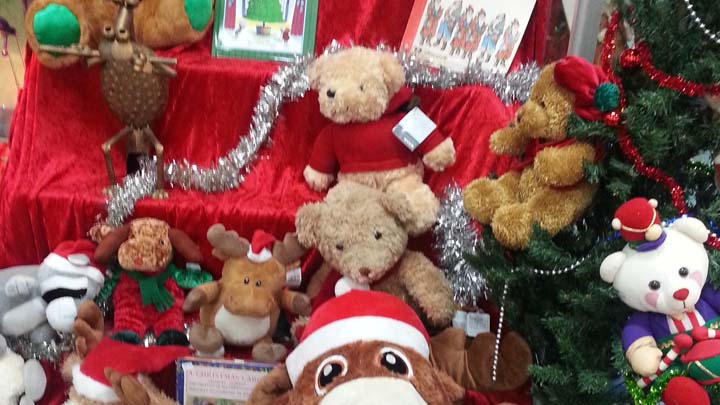 My first memories of a Christmas tree at home was Dad cutting a branch off one of the trees growing behind the house and dragging it up and erecting it in the lounge room. They use to touch the ceiling and be very odd shapes. My mother, being a botanist and a greenie, use to complain bitterly that he had damaged the tree so we would end up going to look elsewhere for a tree. Eventually, dad would take us down to the shops and would buy one from a man who would sell trees already cut down and would bring it home on top of the car or hanging out the boot.
We virtually spent less than a pound each year. As we got older, mother had suggested that we grow a tree in a pot. Not a bad idea for a greenie, however the Bribie Island Pines did not seem to grow too many branches when in pots, so she dug up a hoop pine seedling in the back yard and put it in the pot. We are talking a six inch seedling and it had only managed to grow to two feet high by Christmas in a huge pot. I think she had dreams of this tree eventually growing huge. She insisted that that was our tree from now on. It never really was the same.
Each year the same decorations would come out of the cupboard. Nothing was ever thrown out. We were always encouraged to make our own decorations or to paint the pine cones or seed pods from the trees, and put them under the tree or do a table decoration. Originally on the bigger trees it was a few balls and tinsel and some homemade decorations collected over the years. As the tree got smaller it was only one piece of tinsel and a star that she could fit.
All of this is very different to today. We now come from a disposable society so people tend to change their trees more frequently and it means nothing to go out and buy another tree, or to pick a cut down tree from the shop. I have been encouraged to have a fake tree and they seem to come in many colours and shapes. The question comes down to how much do you spend on Christmas decorations each year.
I can remember downsizing last year and my husband had his eyes on the three Christmas trees that I owned. He told me we no longer needed to carry these to every house we moved into. I had agreed to throw out the biggest tree and I noticed he had thrown out the smallest one but I did recover that. So the battle remains. Why do you need two Christmas trees at our age when you find you are often having Christmas elsewhere with your kids?
So all those trees you are throwing out, and the decorations, are ending up either at the dump or at the op shop. Have you ever considered when you do need decorations or a tree, you can cut costs by buying second hand? And have you looked at the range available? We took a trip around the second hand and dump market shops on the Sunshine Coast to see what quality of decorations you could get. 
The displays in some of the second hand shops were really quite amazing. The teddy bears looked new, the Christmas trees looked unused, the decorations were just like you would buy from anywhere else – and all in very good condition. Some of the ladies in the shops had taken time to put together some very nice displays. There were plastic blow up Santas, sleighs, dolls, tinsel, teddy bears, and many other decorations for the Christmas dinner table.
The dump shop did not seem to have as many Christmas decorations however things seem to sell really quickly at these shops, so you have to be there early to get a bargain. Give some thought to your Christmas tree and decorations this year and if you are limited on funds, take a look at these charity shops and see if you can find something that suits.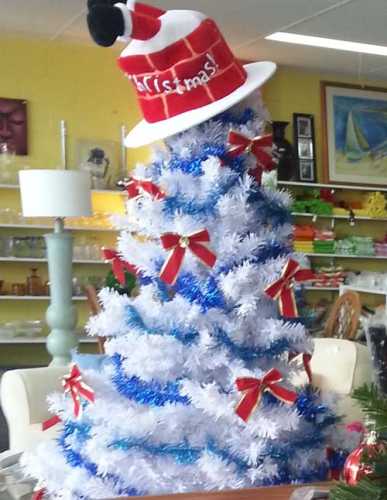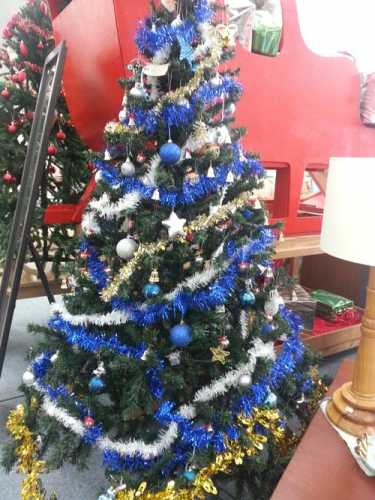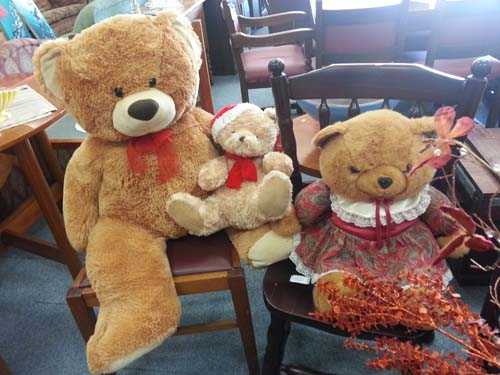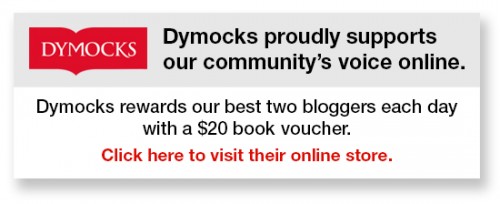 To write for Starts at 60 and potentially win a $20 voucher, send your articles to our Community Editor here.
Comments