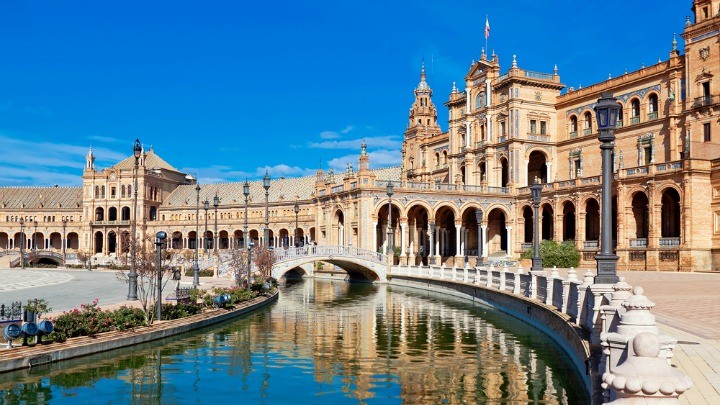 We have to admit that we're a little bit prejudiced. After travelling to most countries in Europe, our favourite is Spain. It was rather surprising the first time there because it wasn't at all what we had anticipated. The most visited countries in Europe seem to be France and Italy, and they certainly have their share of history and culture in spades. However, when you cross into Spain, the atmosphere and experience are much different.
Spanish lifestyle
Spain is noted for its lifestyle with siestas in the afternoon and multiple meals throughout the day. In most Western countries the largest meal is at dinner while in Spain it is at lunch. Following the afternoon siesta, between 5:30pm and 6:00pm, there is a light, early evening snack or drink. From 8:30pm to 9:30pm people will enjoy a light meal such as tapas which consists of multiple small dishes which can be shared. In Spain breakfast is light with coffee and toast. There is also a mid-morning snack which is usually a pastry or egg and coffee. The spacing of meals throughout the day makes sense.
In Spain there are fewer obese people than in Australia and life expectancy is virtually the same. Once you get into the habit of eating later in the evening, it is easy to adapt to this lifestyle. In the town of Salamanca, what was a narrow street suddenly around 7:30pm was turned into outdoor seating where tables and chairs were set up in the middle of the road and we enjoyed an evening of tapas.
Spain is inexpensive
Compared to other countries in Europe, Spain is cheap on the travel budget. Food and accommodation are priced well below what you pay in Australia or for that matter in Italy, France or Switzerland. We found some four-star hotels very reasonably priced. In Salamanca, a meal had that cost all of 13 Euros including a glass of wine each. A glass of wine, in fact, averaged two to three Euros everywhere we went. So your money goes a long way in Spain.
Surprisingly modern and clean
Perhaps the biggest surprise upon entering Spain was the excellent state of the motorways and service centres. We found them superior to those in Italy. We think of Spain and its rich history but the country has also embraced modernity in a big way.
Barcelona has created a blend of the old and new with the port offering numerous restaurants and serving as an entertainment area. Las Ramblas is a long pedestrian mall with popular shops and restaurants. It really is a shopper's delight. Some of the architecture is definitely avant-garde. The city is spotless with shopkeepers and residents keeping the front of their premises tidy.
In the city of Valencia is the largest science complex in Europe that cost two billion euros to build. They definitely spent their money well. It has an oceanography museum shaped like a lily, a science museum shaped like the skeleton of a whale, a cinema/Imax centre that looks like an eye plus several other centres. They are surrounded by beautiful landscaping with walkways and cycle paths, and a waterway.
Not to be outdone, the city of Seville is served by one of the largest solar power plants in the world generating enough electricity to power most of the city. It also has an extensive network of cycle pathways that are well demarcated.
Breathtaking beauty
Spain is not short of beautiful locales. The typography varies from the south with the Tabernas Desert––the only one in Europe––to the Pyrenees and the Pica de Europa mountains. There are plenty of hiking paths and climbs to suit any age and any level of fitness. One of our most memorable hikes was in the Spanish Pyrenees near the town of Bielsa.
Along the southern coast is the Costa del Sol, which has beautiful beaches along the Mediterranean and is a highly sought tourist destination with excellent restaurants and nightlife. Further north, on the west coast near the French border is the beautiful city of San Sebastion which in our opinion is the most picturesque town in Spain.
A rich history
Spain came under Islamic control from the 8th century to 1492 when Christianity came back in control. There was peaceful coexistence during this period and Moorish architecture flourished during this time. The Palace of the Alcazar in Seville, the Alhambra in Granada and the Mezquita in Cordoba are examples of beautiful Moorish architecture, all very impressive.
In Seville is the largest Gothic church in the world, the Seville Cathedral and the impressive Plaza De Espana built in the 20th century with its wonderful balustrades made of ceramic tiles.
The city of Cordoba exemplifies the diversity of the history of Spain with Muslim, Christian and Jewish quarters living in peaceful co-existence that was here for many years and is still evident today. Numerous other churches, cathedrals and museums will keep you well and truly occupied on any visit to Spain.
Yes, there is a lot to see and do in this country that is just over half the area of the Australian State of New South Wales. We say, "Hola Spain".
Have you been to Spain?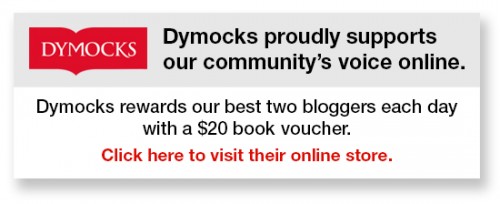 To write for Starts at 60 and potentially win a $20 voucher, send your articles to our Community Editor here.
Comments