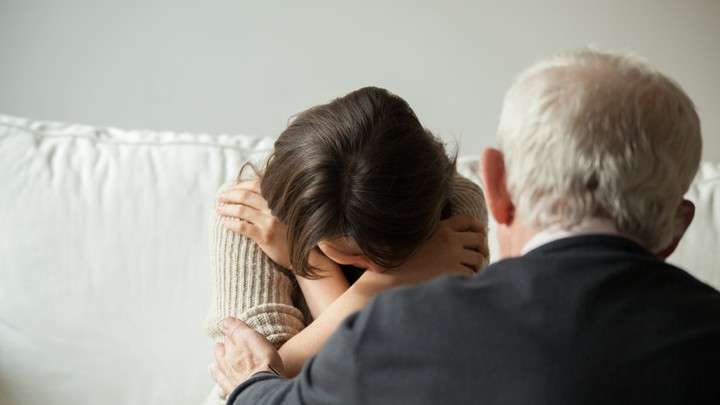 I know from my experiences, knowing a loved one has lived their life into old age and then is suffering, it is a situation where much of the grieving process is happening. And when that loved one does leave this life, it is with relief that the suffering has finally ended for them, and the ones left behind are busy with arrangements and once all the visitors stop calling or visiting, that is when lonesomeness creeps in.
When a young loved one dies for whatever reason, that is devastating; parents are not supposed to bury their children. Then there is the grief of a loved one with mental illness, that is its own kind of hell.
I recall how I felt when I lost my beautiful, smart, talented, hard-working daughter to bipolar disorder. Oh my! That was hell for all who loved her as she became a different person. It was so scary, seeing her go through this. Suicidal, fragile, invincible, manic, depressed, ranting and accusing.
Totally out of touch with reality, yet was living in her own reality. In and out of the psych hospital. For me as her mother, it was heartbreaking, and it was as if she were another person altogether, this illness stole her from me and there were occasional glimpses of my wonderful daughter, then she would be gone off onto the next whirlwind.
Thankfully she did come through – it took several years to actually have her medications adjusted so she could return to her former self. I am so proud of her and what she has accomplished. She has overcome and what a joy it is to have her back. She is such a smart woman, she has studied and researched all she could about her illness and medications treatments etc. She had a good understanding of what was happening.
There were times I wondered if she would ever return to her former self and she has not, she has returned stronger and wiser and in full control of her state of wellness. She is an amazing woman. I thank God that prayers were answered when she became whole again.
Tell us, have you been through grief before?
Comments