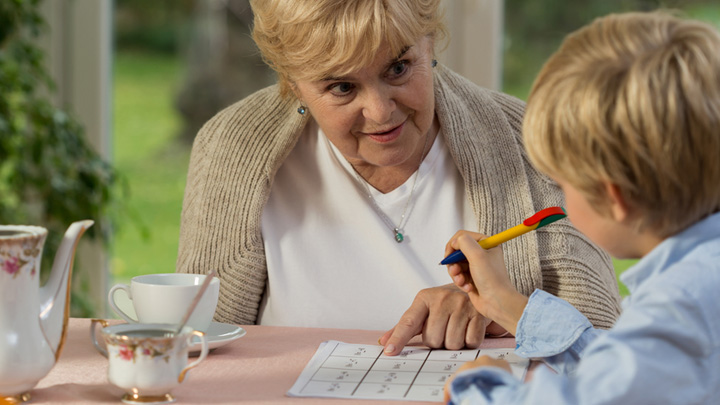 Jean (not her real name) is 80 years of age. She has been looking after her grandson Simon, (not his real name) who is now approaching 14 years of age, from a very early age. Simon has been diagnosed with Asperger's Syndrome and ADHD and takes medication to control his behaviour. Mainly due to the loving care of his sole grandparent and the intervention of professionals, a mentoring program and grandparent carers support group, Simon's behaviour has improved. He is progressing at school and there is cautious optimism that he is now in a low risk category of vulnerability and his future is looking bright.
Simon came to notice because of his violent behaviour after being expelled from pre-schools and kindergartens because of his violent attacks on other children. Despite this, it was obvious even at four years of age that he had above average language skills and was highly intelligent. Unfortunately, his early years were subjected to witnessing violence and drug taking in his mother's home, violence towards him personally, neglect, and in later years subjected to mistreatment by one of the mother's boyfriends.
Research now tells us of the effect of the stress hormone cortisol on the brain development of young children. Children who are abused or witness abuse or in extreme neglect will suffer from a form of post- traumatic stress disorder. They will exhibit behavioural difficulties which may result in a melt -down or aggression and may also have learning difficulties and an inability to concentrate.
A few years ago Jean sought to have full custody of Simon awarded in the Family Law Court. Jean was initially refused legal aid and legal aid representation because Legal Aid were representing Simon's mother. It was only at the last minute and in desperation, on the steps of the Family Law Court was a solicitor found who responded to the desperate situation and went into court with Jean. After many hearings, Jean reluctantly agreed to joint custody with Simon's mother. The system had worn Jean down.
Jean has been the main carer and support for Simon. She receives very little support from Simon's mother. From her single pension and shared Family tax benefit, she feeds, clothes and schools Simon. His mother who has employment was giving Jean $20 per week which has now been reduced to $10. Jean has also to pay rent, electricity etc. and try to maintain a vehicle to transport Simon. She does not receive any payments from the State Government. Struggle Street is where Jean resides permanently.
Jean's devotion to her grandchild is typical of grandparent carers. There are growing number of grandparents who suddenly find themselves at a time when they should be appreciating their retirement, suddenly caring for their grandchildren. In recent times the 'ice' epidemic is further contributing to the number of children in grandparent's care.
Grandparent carers have to contend not only with the behavioural and learning problems of their grandchildren, there is a whole raft of other matters they have to deal with depending on the age or ages of the children they suddenly have responsibility for. The education system, the legal system, respite for themselves, the generation gap, the bureaucratic system which may or may not give them financial and other assistance and where to find a support group. Often not considered is that the grandparents are also dealing with the situation of their offspring who caused them to have the care of the grandchild or grandchildren in the first place. It is a double whammy so to speak.
I recently had lunch with a group of grandparent carers and Jean who were members of a support group which has been closed. Showing their resilience they are now making their own arrangements to meet and support each other. There are support groups for grandparent carers and I know the Council of the Ageing website is one place to go to locate a group.
I suspect that many in our society do not appreciate the difficulties our grandparent carers face on a day to day basis. They deserve all the support they can get for the love and devotion and care they give to their grandchildren.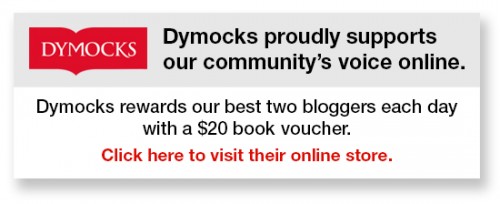 To write for Starts at 60 and potentially win a $20 voucher, send your articles to our Community Editor here.
Comments