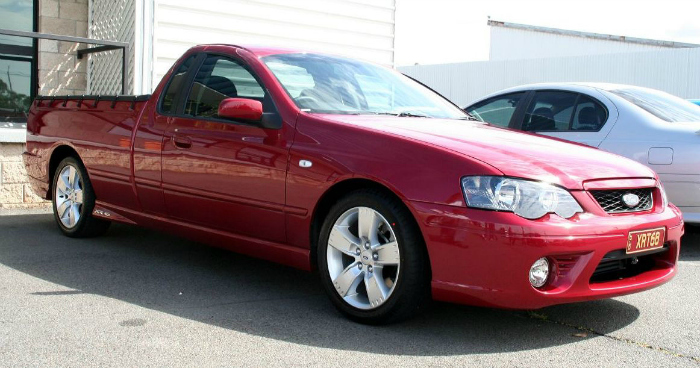 It's a sad fact but a great Aussie icon will shortly be no more — well, as an Australian-made product, at least. The last Falcon utility rolls off Ford's production line this year, followed 12 months later by the last Commodore ute. This is in line with the end of both companies' Australian motor vehicle manufacturing. It is a sad end to a love affair that has lasted eight decades.
Back in 1933, management at Ford's Broadmeadows plant was said to have received a letter from a farmer's wife in Gippsland, saying, "We need a vehicle to go to church on Sunday and take the pigs to market on Monday."
Understanding the need to have one vehicle perform both tasks, a design brief was given to 22-year-old Lew Bandt, Ford Australia's first design engineer.
History shows Bandt took a then current two-door coupe, removed its dicky-seat rear end and grafted on an integrated metal-sided truck body. Thus did the young man originally from Moonta on South Australia's Yorke Peninsula present the world with the coupé utility. The ute — as all true Aussies know it — had been born. Ford has produced an Aussie ute ever since and Holden designed their first, the 50-series, which was released in 1951.
Sales of utes was always strong through the last century but that changed not far into the new. Just twelve years ago, Holden and Ford still sold over 40,000 utes between them but in the ensuing 13 or 14 years, sales have dropped away to almost nothing. According to figures published by the Federal Chamber of Automotive Industries, in the first three months of 2016, the total number of Falcon and Commodore utes sold was just under 1,700.
Looking at a car sales site, the XR6 Falcon and  SV6 Commodore can be bought new for around $32,000 to $38,000 drive away. For that you get a vehicle that can carry two people in comfort and with excellent levels of primary and secondary safety. Each has great handling, good roadholding, a six speed auto with manual override, and the same level of creature comforts and safety as its sedan equivalent.
What's gone wrong? Why the dramatic downturn in sales? Two things, basically. A change in needs and a free trade agreement with Thailand that allowed for cheaper imports. To coin a phrase, the previously greatly loved Aussie ute was predominantly a fair-weather beast and the import capable of use in all weathers. Despite variations on the basic theme — dual cab, cab-chassis, four-wheel-drive, etc. — the local ute was car based and ultimately compromised in its ability to be all things to all people.
The previously truck-like pick-up (Toyota, Ford, Mazda, Isuzu, Holden, Mitsubishi, Nissan and others) evolved over time into a far more sophisticated, family-oriented vehicle. Generally four-wheel drive, but with switches replacing a plethora of levers as once was the case, they are now more attractively packaged (admittedly, beauty may well be in the eye of the beholder), comfortable, safe and even ride a whole lot better than once they did. They can come off a muddy building site, run through a car wash as the driver changes clothes, pick up 'the little lady' and head out to dinner.
So attractive has the package become, 250,000 pick-ups sold in Australia last year. Compare that figure to 7,500 combined sales for Falcon and Commodore utes and you can see a great part of the reason for the local's demise. In fact, the popular Toyota HiLux is consistently among the top ten sellers, vying for number one spot with sedan and hatch sales leaders such as Hyundai i30, Mazda3 and Toyota's Corolla, followed closely by Ford's Australian-designed but Thai-manufactured Ranger.
This is a worldwide phenomenon, not simply Australian. So great is the demand for a workhorse-cum-family transport, the giant Volkswagen conglomerate designed and released the Amarok in recent years with other manufacturers including Renault-Peugeot, Mercedes-Benz and Jeep looking to join the party.
It is always sad to record the end of a love affair. Lew Bandt's design, our local ute, was near and dear for eighty years. As we shed a tear at its demise, I guess it must be noted many another relationship proved less successful.
Will you miss this Aussie icon?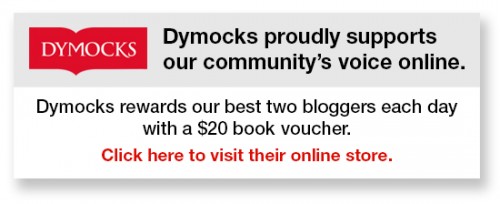 To write for Starts at 60 and potentially win a $20 voucher, send your articles to our Community Editor here.
Comments