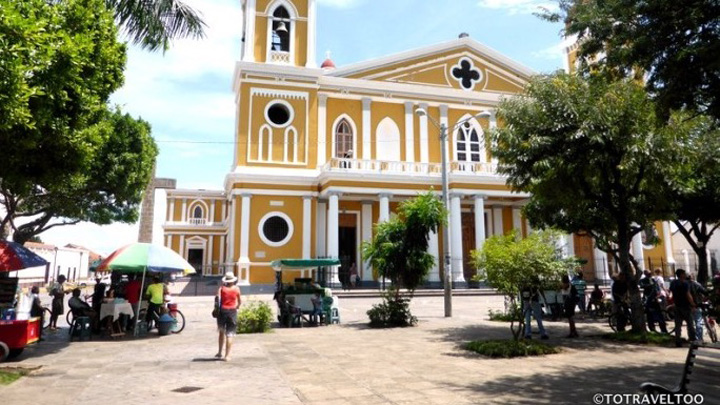 Granada is Nicaragua's most beautiful city with its parks, churches, lakeside location and its food street – Calle La Calzada.
Our top five things to do in Granada:
Parque Central
A typical Spanish colonial designed central park that is the hub of Granada.  Here you will find local food stalls selling Granada's famous dish Vigoron – fried pork skins with cabbage salad and yukka wrapped in a banana leaf.  Horse drawn carriages can be hired for a tour around the city sights from here. There are approximately 30 twin horse carriages to choose from, seating up to 4 passengers for a 30 or 60 minute journey.
Churches
La Iglesia de la Merced the oldest religious church in Central America is located on Calle Real Xalteva. Destroyed in 1655, 1781 and 1854 and rebuilt and completed in 1863 is said to be Granada's most beautiful church. Spend USD1.00 and climb to the top of the Bell Tower to view Granada from the top.
The yellow and white Granada Cathedral stands majestically on the eastern side of Parque Colon – it is the iconic photographic image of Granada. Built originally in 1583 it has been destroyed over the years and recently rebuilt in 1915.
Calle La Calzada
Granada's famous tourist central pedestrian boulevard lined with restaurants, shops, bars, local tour operators and artisan bread shops.
Our favourites:
Cafe de los Suenos located in front of Colegio Carlos. Bravo 3 1/2 blocks from the Cathedral towards the lake. Best coffee in town. Closed Mondays.
O'Shea's Irish Pub – recommended to us by two individual travel bloggers for the best fish and chips in town.  We had to go just on these recommendations alone and we were not disappointed.
Laguna de Apoyo
The volcanic blue crater lake that lies 25 minutes from Granada and 30 minutes from Managua was declared a natural reserve in 1991. It lies between Mombacho Volcano in the South and Masaya Volcano in the North. A great place for swimming, kayaking, boating and viewing the flora and fauna.
The Laguna Beach Club is a great place to spend a day relaxing, swimming and eating. Their is a small entrance fee if you are not staying their to use their facilities. You can even bring your own food for a BBQ.
Mansion de Chocolate
Mansion de Chocolate is located in the largest colonial mansion in Granada. Apart from boutique hotel accommodation they also offer a selection of therapeutic and relaxing spa services and beauty treatments. The Choco Museo offers workshops in the history of chocolate and for a hands on experience they teach you how to create your own chocolate drinks and chocolate bar.
We enjoyed our time in Granada and would recommend spending at least 3 nights here, there is still more to do and see in this region.
Originally published here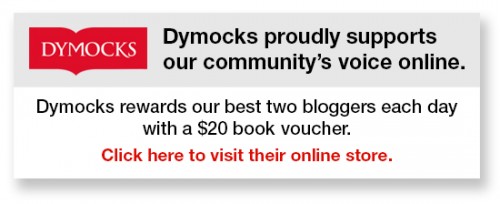 To write for Starts at 60 and potentially win a $20 voucher, send your articles to our Community Editor here.
Comments