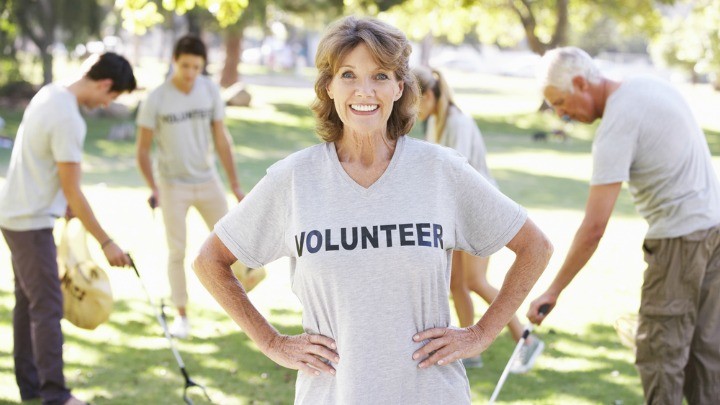 Australians have a proud history of volunteering. Particularly in times of disaster Australians will volunteer to help not only in Australia but in other countries as well. We volunteered for two world wars and where would be without our volunteer fire fighters who bravely battle bushfires here in Australia and abroad and have saved many properties and lives.
Volunteers in Landcare have done much to conserve areas of Australia which otherwise would be devastated by exotic weeds. There are many volunteers who provide assistance to people with a disability and those less fortunate in our society. We could not have run the Olympics or Para-Olympics without volunteers and indeed all non-professional sport relies on volunteers.
At any given time, there are literally millions of Australians volunteering their time and skills, particularly in the community sector. Some community programs are solely run by volunteers under the management of one paid individual. The amount of time for a person volunteering varies from one or two hours a week up to more than a working week. It has been estimated that volunteering if given a dollar value would be worth about 25 million dollars to the economy.
There are many good reasons to volunteer. It could be to use one's skills, socialise, fill in time, satisfaction in assisting others, increase in one's own skills, assist in finding employment or for purely altruistic reasons. So in all these respects volunteering is a good thing.
At any given time, there are about 600,000 people in Australia who would like a job. A lot of these people are young people or seniors who are unemployed for long periods. Many seniors actually give up looking for work, thus reducing the number of people counted as unemployed. The question arises that should organisations who use volunteers be employing people instead. I know of one organisation with a stated policy of not using volunteers where a paid person could be employed. This does not work.
Fairfax has now given notice that 120 journalists are to lose their jobs. One of the reasons is the impact of the digital world. I am not a journo and I do not have the imagination to be one. I am certainly not in the league of the late Adele Horin when it comes to writing a blog. I am however, along with a number of others, a blogger. The question that occurred to me is that as a volunteer as such, am I contributing to the unemployment of these journalists? Let's hope the 'space' we take up is not creating a problem for them.
What do you think?
Do you have a letter to the Editor? Submit it here. 
Comments