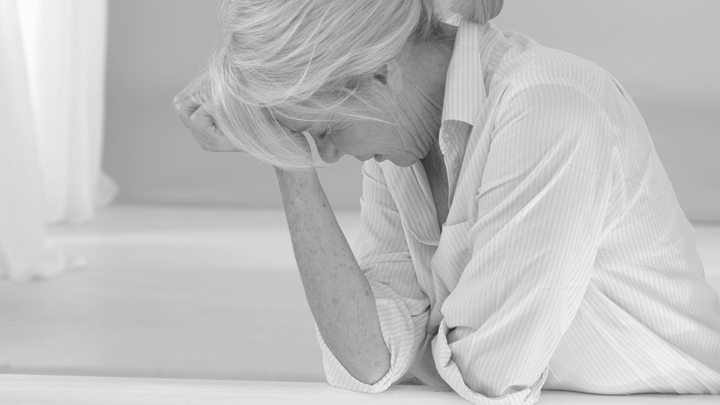 Trigger warning: some details in this article may be distressing to some readers.
Like many, I read the post headed 'Could you forgive your son for this fatal choice?' Apart from this tragic event, what distressed me most were some comments made. I'd like to share my understanding of mental illness.
I came home from school one afternoon to change and spend the rest of the afternoon with my boyfriend. It was my Mum's 40th birthday. The year was 1969 and I was 14. I called out to Mum but there was no answer and I discovered her hanging from the bathroom towel rail. My first instinct was to find my younger sister and protect her from witnessing this discovery.
Mum had found it difficult to assimilate into life in a new country. We had emigrated to Australia from the UK in 1965. She had become unwell and irrespective of whatever 'help' my family could find for her; whatever treatment she received; her depression won out. The only emotion I felt and have continued to feel was 'sadness' – that we didn't know how to help her.
Many years later, I discovered, for myself, the depths that depression can take you and I had some 'understanding' of what provoked my Mum to take her life. My 'journey' in dealing with depression has been enormously difficult but that's not the purpose of writing this article.
The purpose of my article is to 'inform' so I will list below a number of facts:
Depression does not discriminate. Whether you are well educated, financially sound, don't do drugs, physically healthy – you can suffer this illness;

Once depression takes a hold on your life it will have you doubting yourself, your thoughts, your actions – everything you knew yourself to be;

It is the most debilitating illness any individual can suffer (in the last two years I have had three operations – a tumour on my parotid gland; breast cancer twice; radiation, a mastectomy, a broken ankle not to mention that in regard to depression, I am 'treatment resistant' and I don't respond to medication); yet my greatest fear is succumbing again to the depths I have been.
Rather than judge this young man, have a thought for those who loved him – his parents, the mother of his children, and all the questions they will ask of themselves in regard to what they could have done.
Share your thoughts below.
Comments