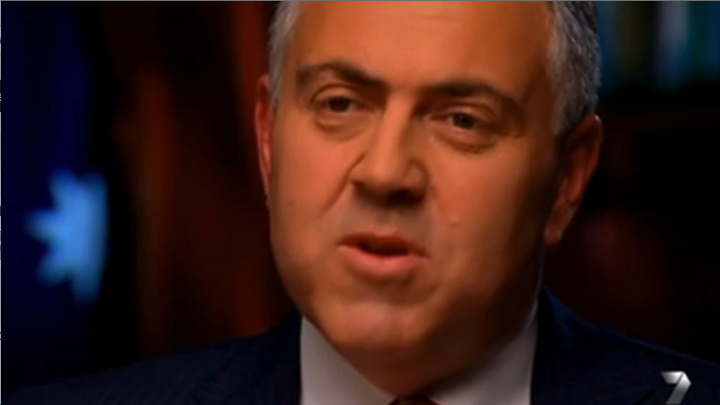 Joe Hockey, former treasurer and now ambassador to the United States, has publicly defended Australia's climate change efforts following an editorial criticising changes at the CSIRO in the New York Times.
Mr Hockey, appointed to the diplomatic posting by Prime Minister Malcolm Turnbull, has jumped in to defend the decision penning a letter to the editor.
"Australia remains committed to climate science research and to increased global action to address climate change. CSIRO, Australia's leading science agency, is making a strong contribution to the growing body of international climate change knowledge," he writes.
"Many of our world-leading universities and climate scientists receive government funding for their research. We are renowned in international climate change forums for contributing a uniquely Southern Hemisphere perspective."
This letter comes as a retaliation against the American newspaper's editorial which claimed that Australia is turning its back on climate change. The article argued that shifting the focus from climate change research shocked the scientific community and undermined the commitments that were made at the summit in Paris in November.
"Undermining the search for commercially viable solutions that CSIRO proposes to join – makes no sense," the editorial says.
The New York Times called for a suspension of chief executive Larry Marshall's changes, including the axing of 350 positions. They also argued against the $111 million cut over four years as per the 2014 budget handed down by Mr Hockey.
The editorial argues that these changes will affect Australia's ability to assist climate change support. "The cutbacks could also obstruct Australia's role in supporting the landmark climate agreement reached in Paris in December, which, among other things, calls on scientifically advanced countries like Australia to assist developing countries with advice and support," it says.
Mr Hockey rebuts this and finishes by writing that Australia "will continue to lead the way" and "continue to meet its international climate change obligations and commitments, including those made in the Paris Agreement."
What do you think? Is he truly passionate about climate change or just defending his budget cuts?
Have a Letter to the Editor? Submit it here. 
Comments