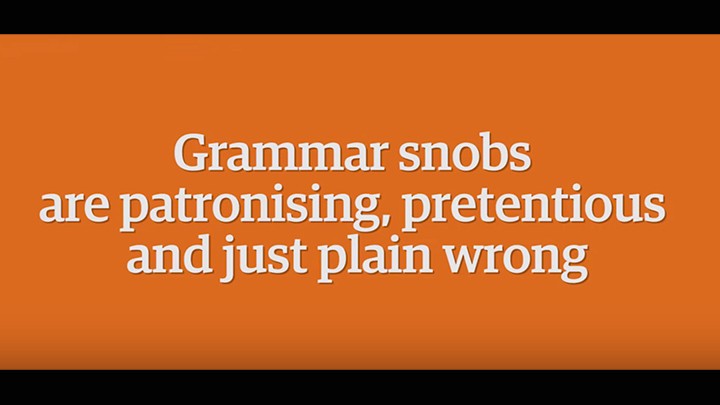 The guardian has called older, white people grammar snobs in this video designed to provoke discussion and it has us wondering what you think. The clearly modern view of grammar, borne from an era when "creative spelling" has been embraced in schools and social media language pervades is likely to rile some of us who believe that language is a foundation not just for communication but also for respect.
"Grammar snobs are patronising, pretentious and just plain wrong" the video opens with, a baiting statement, inviting you to wonder if you are one.
"Put grammar in front of the word snob and some people are strangely proud". According to the presenter, "they shouldn't be".
We have to ask you today to share your views on this.  Could it be considered an ageist, contemptible view or just a journo looking for a fight? And do you agree or disagree with her?  Is grammar snobbery outdated or a foundation of society?
Comments