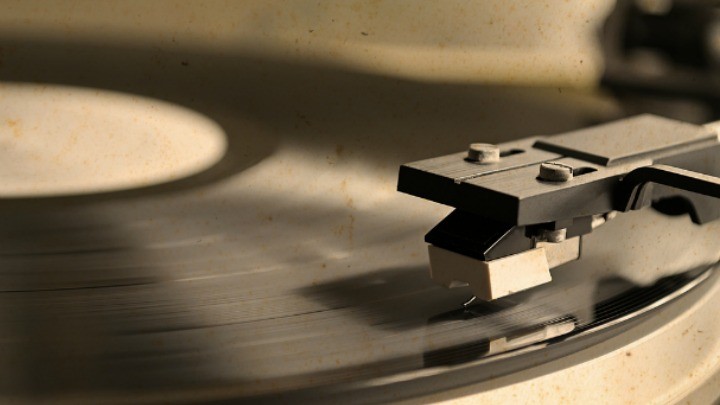 On the 1st of June, 1968, Johnny Cash finally marries June Carter.
On the 3rd, Radio Caroline goes off the air when both ships are removed to Amsterdam for repairs.
On the 20th Eric Clapton, along with Ritchie Furay and Jim Messina, of Buffalo Springfield are arrested at producer David Briggs' ranch in Topanga Canyon, Los Angeles for "being at a place where marijuana is being used".
The Stoned Ponys, with lead singer Linda Ronstadt, have their one and only hit with "A Different Drum" written by The Monkees' Mike Nesmith. On the 25th the Monkees show aired its 58th and final show on NBC TV, USA.
On the 27th, Little Willie John, the writer of the classic "Fever" died of pneumonia in the Washington State Penitentiary, USA, while serving a sentence for manslaughter. "Fever" was recorded by many artists, most notably Peggy Lee and Helen Shapiro.
Moving up the charts in Australia is The Groove with a cover of the Sam Cooke song "Soothe Me", also recorded by Sam & Dave. Peaking at number 14 it is the second single for the band, which was formed in 1967. Their first single was "Simon Say" a cover of The Isley Brothers original, it was a top ten hit in both Sydney and Melbourne and number 17 nationally. Peter Williams was the lead singer who sang a Stax Soul style and was previously with Max Merritt & The Meteors.
Sam & Dave (Samuel David Moore and Dave Prater) had their best years between 1965 and 1968 with Stax Records and were second only to Aretha Franklin with consistent soul hits. They were inducted into the Rock 'n' Roll Hall of Fame as well as The Grammy Hall of Fame. They had 11 consecutive top 20 hits on the USA RnB charts: "You Don't Know Like I Know" in 1965; "Hold On I'm Coming" and "Said I Wasn't Gonna Tell Nobody" in 1966; "You Got Me Hummin'", "When Something Is Wrong With My Baby"; "Soothe Me"; and "Soul Man" in 1967; "I Thank You", "You Don't Know What You Mean To Me", "Can't You Find Another Way", and "Soul Sister, Brown Sugar" in 1968. They had another minor hit with "Don't Pull Your Love Out On Me Baby" which was covered by Hamilton, Joe Frank and Reynolds in 1971 after The Grass Roots turned it down.
In Australia in 1991, "When Something Is Wrong With My Baby" was recorded by Jimmy Barnes and John Farnham for the album "Soul Deep" and it won the Logie for the most popular music video.
After months of speculation Pink Floyd's management announce that Syd Barrett is no longer part of the group. Barrett had not contributed musically to the studio sessions since January when Dave Gilmour joined the band as a second guitarist. Officially Gilmour is now Barrett's replacement.
The top ten in Australia for March 1968:
1. Love Is Blue – Paul Mauriat & his Orchestra
2. Judy In Disguise (With Glasses) – John Fred & The Playboy Band
3. Sadie (The Cleaning Lady) – Johnny Farnham
4. Bottle Of Wine – The Fireballs
5. Ballad Of Bonnie And Clyde – Georgie Fame
6. Tin Soldier/I Feel Much Better – The Small Faces
7. Woman, Woman – Gary Puckett & The Union Gap
8. Green Tambourine – The Lemon-Pipers
9. You Only Live Twice – Nancy Sinatra
10. Different Drum – The Stoned Ponys
The number ones in the USA for March 1968:
2nd, 9th –  Love Is Blue – Paul Mauriat & His orchestra
16th,  23rd, 30th – Sitting On The Dock Of The Bay – Otis Redding
The number ones in the UK for March 1968: 
2nd,  9th,  16th – Cinderella Rockerfella – Esther & Abi Ofarim
23rd – The Legend Of Xanadu – Dave, Dee, Dozy, Beaky, Mick and Tich
30th – Lady Madonna – The Beatles
Love Is Blue; Paul Mauriat is number one in Australia for the whole month.
 What do you remember about March 1968?
To write for Starts at 60 and potentially win a $20 voucher, send your articles to our Community Editor here.
Comments