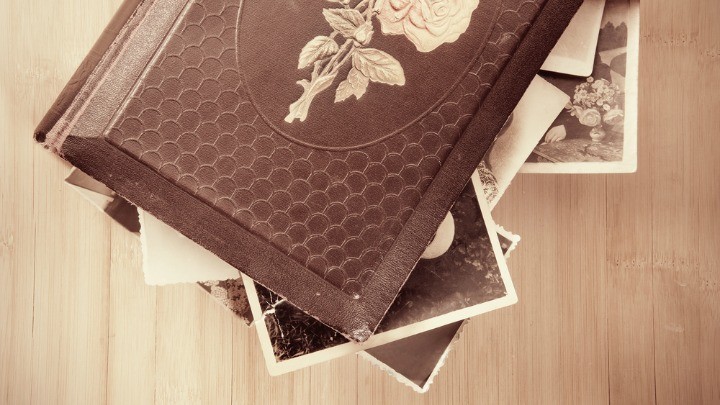 I don't know about anyone else in the Starts at 60 'gang', but I always enjoy looking at old photographs, seeing the poses, the fashions and even the quality of the pictures themselves, from a technical point of view. The pictures in this article are all from my own collection, though I hasten to add, although I AM old, I didn't take any of them – they belong well before my time! All of them, as far as I am aware, are actual family shots of people I know the identity of, though just a few are mysteries, which makes them all the more interesting.
Photograph number 1 is, as far as I know, the oldest one I have; it is of my great grandmother on my mother's side and she lived in a place called Cherry House in the tiny village of Frampton Cotterell, in Gloucestershire. I really don't know any more about her, or even the date it was taken though I'd guess it was in the late eighteen hundreds.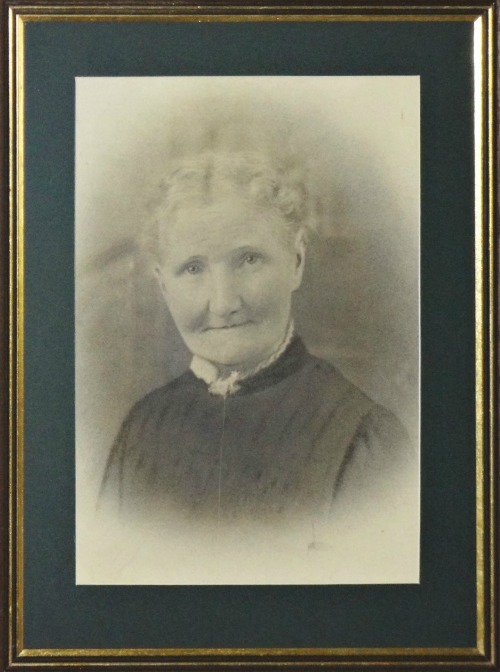 Photo number 2 is of the wedding of my grandmother, Emily, taken at about the same time as photo 1. You can see the lady from photo 1, sitting immediately to our left of the bride, so I would guess the bearded man on her left, (from our point of view), is her husband and therefore my great grandfather. Don't they all look terribly serious!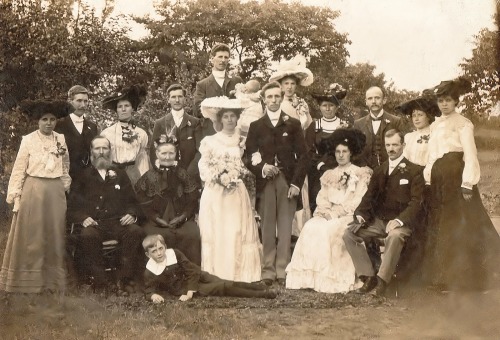 Next is photo number 3. Here's my great grandmother again, with her husband, plus all of their children. My grandfather George is on the extreme right of the photo, standing behind his mother. They are outside the house I mentioned earlier, Cherry House.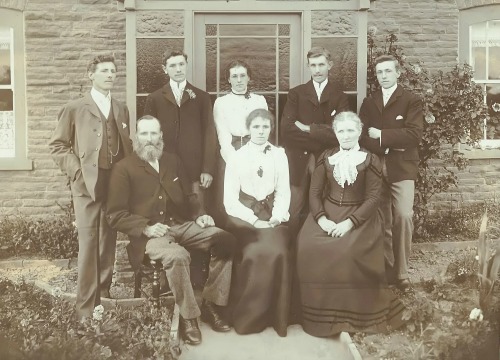 In picture number 4 we swap to Jacqui's family for a moment. Her Grandfather, on her father's side is the bloke second from the right with his arms folded. Imagine going to work in an army cookhouse, dressed like this, today – makes you shudder doesn't it.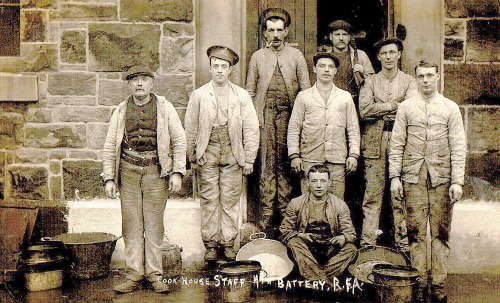 Photo number 5 is of Jacqui's grandfather again, only dressed in more military-like garb than before. He is the one on the right, with the bandolier across his chest.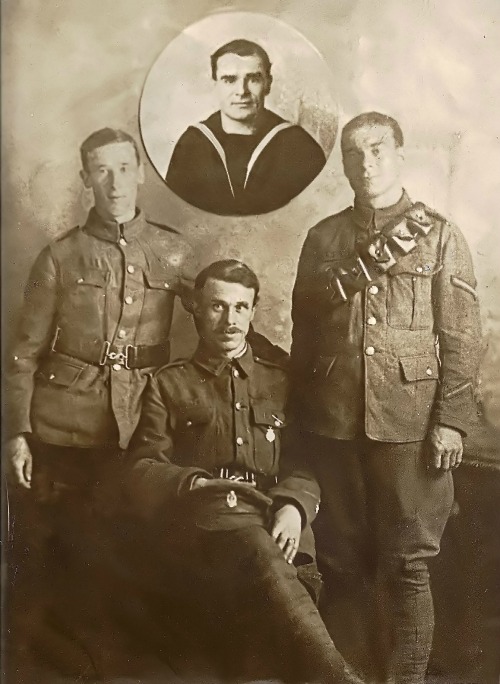 In number 6 we return to my side of the family, with two great aunts at the left hand end of the back row of ladies, both wearing dark hats. As you can see by the placard at the rear, this was taken outside the Frampton End Wesleyan Church Sunday School. I imagine this is of the church's congregation, taken on a Sunday, before or after services. I love the way all the men wear hats that perch right on the top of their heads, as though they are actually for a smaller person!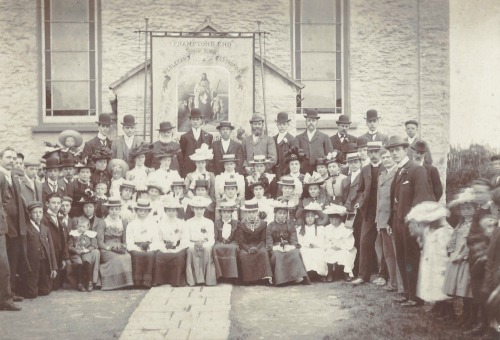 Number 7 I know virtually nothing about, except that it was apparently taken in Australia, of a branch of Mum's part of the family, recently arrived here, but again I don't know when. It's a lousy photograph, but can anyone guess the date from the style of dress, etc.?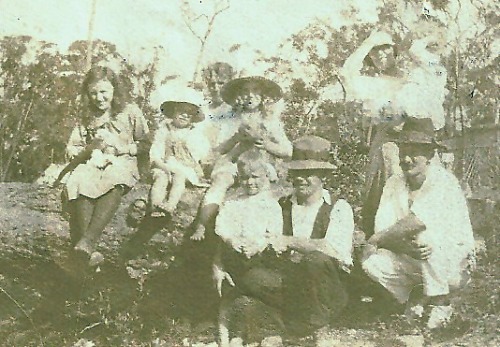 On to number 8, which is one of the mystery ones. It is obviously a photo of the officers of a RAOB lodge in Redfield, which is a district of Bristol, England. This would make sense because both Jacqui and I are from Bristol, but I don't see a single face I recognise.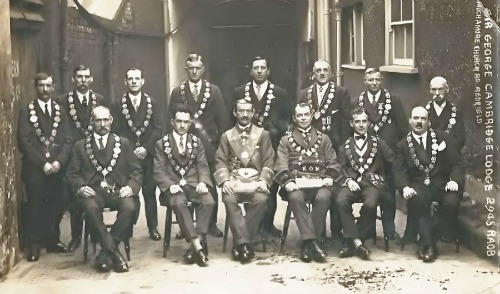 Photo number 9, is another of the mystery ones. I have no idea who they are, especially as their faces are faded, but I thought it was fun to see the fashions of whatever period this was. It was in my family collection so I suppose they belong to me rather than Jacqui.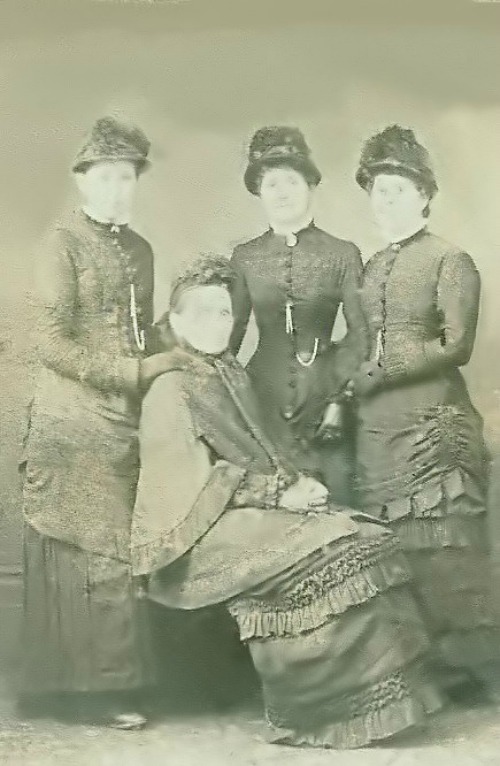 Number 10 is special to me! This is a studio portrait of my Mum when she was about ten, which would put it in 1921 or thereabouts.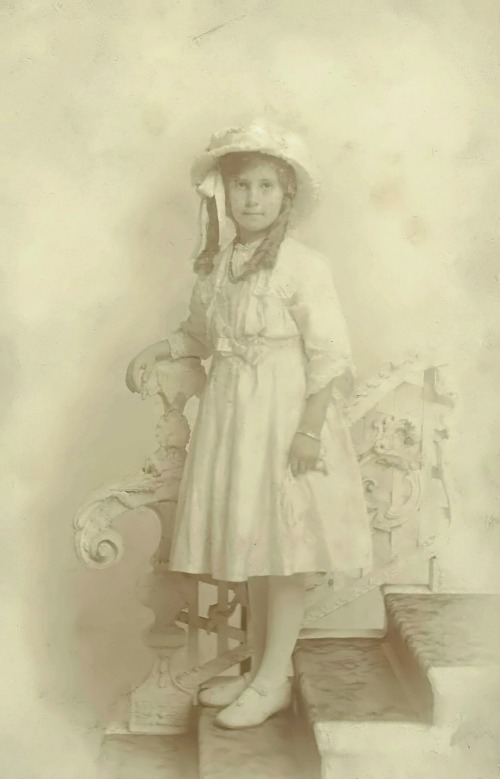 Number 11, is another studio photo, this time of my grandfather, and Mum's father, George, when he was obviously serving in the army, during the 1914-1918 war. I wish I knew more about him too, but he died a long time before I was even born!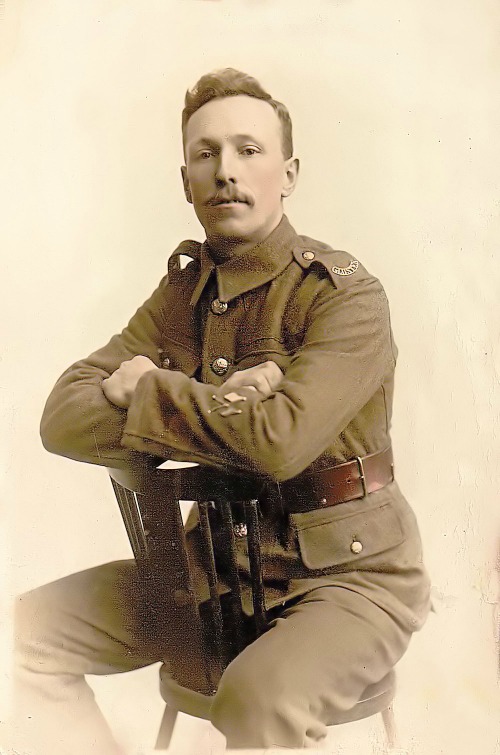 And finally we come to picture number 12. This is a little bit more modern and is of part of the guest-list at my parents' wedding. I can see several uncles of mine and the rest must be friends of the groom – they were obviously enjoying the event!
There you have it, a tiny look into the previous generation.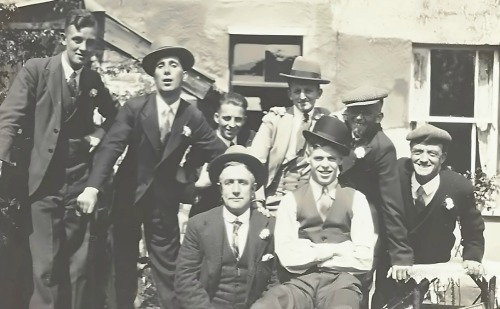 Do you have any old photos to share?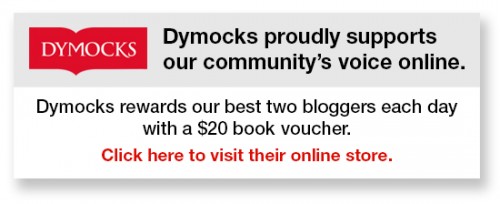 To write for Starts at 60 and potentially win a $20 voucher, send your articles to our Community Editor here.
Comments