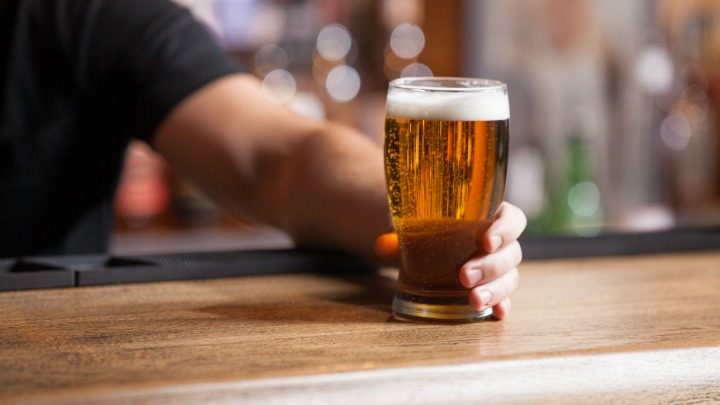 You all know a hard-earned thirst needs big, cold beer, but if you're looking to satisfy it you might have to look just that bit harder.
After more than 150 years the iconic Victoria Bitter is getting a makeover.
Beloved beer Victoria Bitter to be sold in retro cans: https://t.co/yu5D3I4YoI #9News

— Nine News Australia (@9NewsAUS) May 5, 2016
Carlton and United Breweries unveiled a special edition can, one that pays tribute to the brand's 1958 design when steel was used to keep the beverage colder.
Regardless of whether you drink the brew or not, the change in style is something of an eye opener. The nostalgic look features the traditional green, white, gold and red colours but the traditional 'working class' banner has been replaced with what a spokesperson for CUB describes as 'more elegant'.

"We do releases like this to celebrate a brand that has been around for more than 100 years — and why not do it in cool retro style?"
The spokesperson also allayed any fears that the taste of the beloved drop inside has not changed. Not sure what to make of that decision.
First brewed in 1854, Victoria Bitter's brewer is now a subsidiary of alcohol industry giant SABMiller.
After dominating the market for decades, more recently VB has jostled with Lion Nathan's XXXX Gold as Australia's most popular beer by volume.
Do you like the new VB can design? What's your preferred drink of choice?
Comments