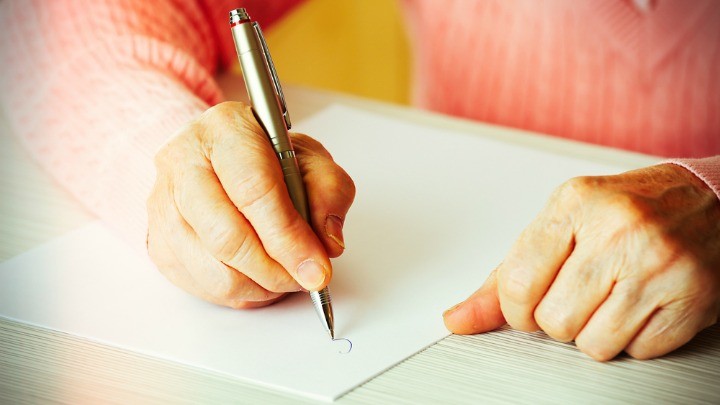 Do you remember writing letter to friends' parents to say "thanks for having me", or to distant relatives to tell them you received the knitted jumper (in the middle of summer) and are truly grateful?
What about slipping a note to your best friend before class? Or writing love letters never meant to be seen?
Today, it seems, the art of letter-writing is under great threat. A recent study, by Bic pens, found that only half of today's 13 to 19 year olds have ever written a thank you note, while one in ten say they don't even own a pen.
One over 60 who is dismayed about this turn of events is Richard Branson, who wrote about it on his blog:
"These worrying statistics are, in part, due to rise of online messaging. Just like the advent of the iPod put many of our Virgin Megastores out of business, the texting teenager is determining the fate of the pen.
While yours truly has embraced technology – communicating and blogging on the go via mobile phone and iPad – I still love to write down my thoughts and feelings. I carry a notebook with me wherever I go, and author letters whenever I get the chance. There's something so romantically resolute about putting pen to paper. It holds more meaning, more intention and more substance than digital text.
I found it astounding that around 83 per cent of teens surveyed have not written a love letter. What a shame! As a young lad, one of my favourite past times was writing poetry and letters to my sisters and the objects of my affection . While I was by no means a Casanova, it allowed me to express, and come to terms with, my feelings. Read my first poem, Lacking Love.
Teenagers should be encouraged to write letters. Letter writing is not only a good emotional outlet, but it also helps build key life skills like hand writing, spelling and grammar. Sadly, critics believe that texting will see the art of handwriting eventually disappear, and two thirds of teenagers admit that using their smartphones and social media is detrimental to their writing.
It's time to bring back the pen. I urge everyone, and not just teenagers, to write a letter to someone today. Or to get even more practice, do what I do, keep a notebook with you and write down your thoughts, ideas and dreams as they come to you."
When was the last time you wrote a letter? Do you think the art of letter-writing is dead, and is that a bad thing for humanity?
Comments