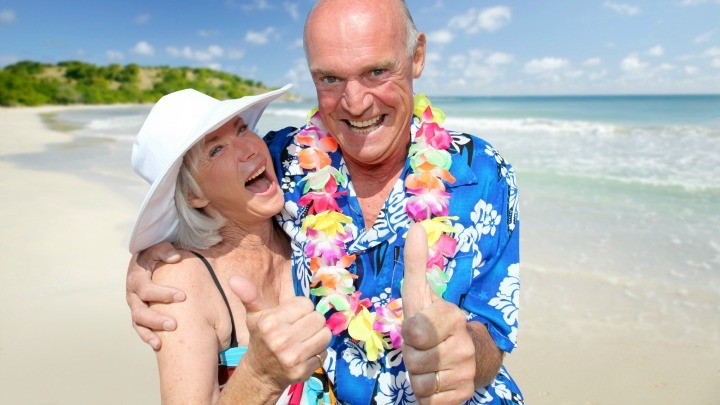 Imagine winning the lottery! Imagine all the things you could afford. Luxury cars, new houses, international holidays, gifts for your family, donations to charity!
You probably wouldn't do what Canadian man Friedrich Mayrhofer did after winning $50 million, right? Which was absolutely nothing.
Mr Mayrhofer finally came forward this week, ending almost two years of public speculation about the mysterious lottery winner. Though the 67-year-old had his reasons.
Mr Mayrhofer said he decided not to come forward earlier, due to the fear he couldn't handle such an enormous amount of money.
The Mayrhofer family also described their concerns about becoming local celebrities. "We are regular people, private people. We want to keep it that way," they told press.
Their hesitation has cost about $500 000 in lost interest, with Lotto Max officials saying, "This has been a very unique situation for all of us involved, let alone the winners".
Something tells us that the Mayrhofer family will get by, even if it's just with the original $50 million. What incredible luck.
Winner of $50 Million Lotto Max from March 14, 2014 Friedrich Mayrhofer pic.twitter.com/AG3pHQYb4E

— John L. Daly (@John_L_Daly) December 15, 2015
Friedrich Mayrhofer accepts $50M #LottoMax win on behalf of family. @BCLC pic.twitter.com/0GgFx363TU — Charmaine de Silva (@char_des) December 15, 2015
Mayrhofer family from #Langley accepts $50M from the March 14, 2014 #LottoMax draw. More: https://t.co/Yz1hc3Vrdcpic.twitter.com/GerzcE3hUU

— BCLC (@BCLC) December 15, 2015
Would you claim your lottery winnings immediately? How would you handle $50 million? Would that much money change you as a person?
Comments