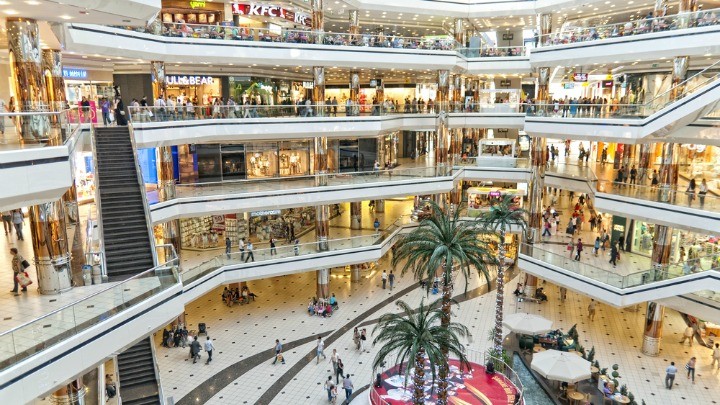 Imagine living in an apartment building with a cinema, several supermarkets, and even a department store.
It might sound like luxury living, but it's actually part of a new proposal to merge shopping centres with housing for everyday Australians.
The idea is that huge shopping centres filled with all kinds of shops, food courts, gyms and more will be on the bottom floors while modern apartments will be stacked high on top of them.
It's all part of a new plan coming out of Brisbane following the closure of one of Myer's most iconic stores in an inner-city suburb.
Anyone living in the apartments upstairs will have their own private entrance so they don't have to weave their way through the crowds just to get in the front door, plus they have the added convenience of having nearly everything they need just downstairs.
"I think centre managers would be looking at this and going this is a great way to make value rather than have empty sites, and the infrastructure's there, plus if you've got another 2000 people living on top of you, that's your market captured, right there," Queensland University of Technology retail expert Dr Gary Mortimer told News Corp.
"For residents the selling feature is convenience. You can live close to the city, you've got literally a bus interchange at your front door, maybe a movie theatre, your retail offer is already there."
But not everyone is convinced.
Managing director of Queensland property valuation firm Heron Todd White, Gavin Hulcombe, said the whole project could go "horribly wrong" if it's not properly planned.
"I think in time this will certainly be a viable option, but I guess the question is whether it's a little bit premature," he said.
"It depends on how it's managed and designed, but I think you can get it horribly wrong."
The idea has also found success in America and it has certainly piqued the interest of developers and home owners here, too.
Despite the interest though, there is still debate on both sides over whether or not it's a good idea.
Some say the convenience factor sells it for them and they would love to have everything they need so close by.
Others though say the crowds and the noise factor would drive them crazy and would rather stick to the quiet suburbia they are used to.
Where do you stand?
Would you like to live above a department store? Or, is this your idea of a nightmare?
Comments