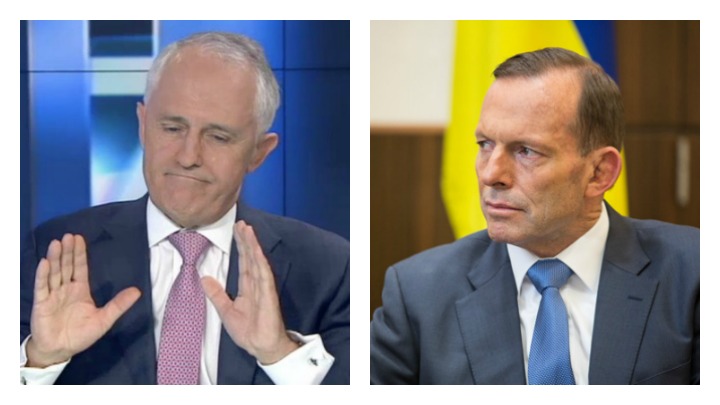 Appearing on the ABC's 7.30 program with Leigh Sales, prime minister Malcolm Turnbull had to defend himself after she asked if the Liberal Party would have knifed former PM Tony Abbott if they'd known his opinion polling would fall as dramatically as it has done before polling day.
Turnbull, who has repeatedly said he does not take interest in opinion polls or 'navel-gazing' has dropped 50 points since taking the leadership of the Liberal Party last year.
"All I can say is my commitment is to ensure that we are able to take advantage of these extraordinary times," the prime minister said in response to Sales' question about why voters were keen for him to get the job but are now seemingly disillusioned.
He went on to add that while he takes note of the polling, "I take no notice of it, truthfully" preferring to focus on his job as prime minister of Australia.
Sales also challenged the prime minister on the expressive language the Government has used throughout its campaign in describing Labor's 'war on jobs' to which Turnbull said there was no exaggeration.
"They are standing in the way [of jobs] and I assume they want to do what they are doing," Turnbull says. "I assume they are not standing i the way accidentally or out of thoughtlessness."
It was Turnbull's first long-form interview of the campaign and also provided an opportunity for the PM to highlight his economic management record.
Why do you think Malcolm Turnbull is polling badly in the lead up to the election? Has the Government shown 'good economic management' since Turnbull became prime minister?
Comments