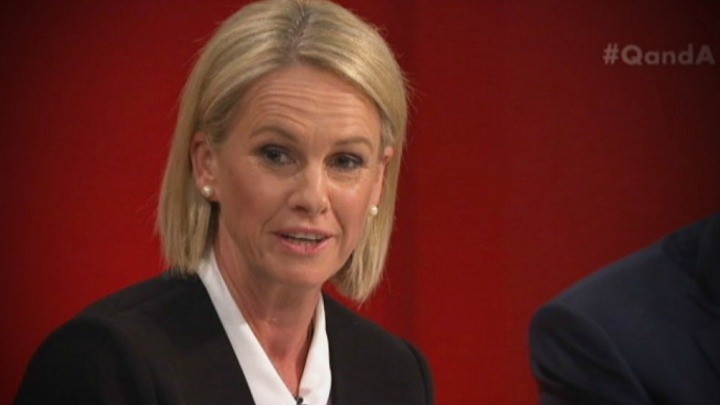 Did you catch last night's Q&A on the ABC? There was plenty to talk about – from the likely dropping of a rise in the GST to asylum seekers and corruption.
But the question of the night was from a woman who had suffered a serious car accident – and then suffered the public health system. Her question was met with huge applause from the audience.
She said, "Our public hospital system is broken and it's getting worse. Knowing that nothing will get done while our politicians are able to bypass the mess of public hospitals and go to wonderful private hospitals for their own health treatment, I would like to propose that politicians cannot use private health care while in office.
"In fact, I would love to see them on waiting lists for three years long and in hospitals where the toilet and wards are filthy and even privacy curtains are in short supply.
"My question is this: Would you agree to use the public health system while in office?"
Shadow Health Minister Catherine King was on the panel and she was quick to point out she had her children in her electorate's pubic hospital. However, she said the Liberal government had made unsustainable cuts to the public hospital system.
"The government has got itself in a right mess when it comes to health policy. You are right — our public hospitals should be not just a safety net, but the best part of our hospital system as they can be."
Rural Health Minister Fiona Nash (pictured above) was also on the panel. She responded, "Our public hospitals out in rural and regional areas where I am are by and large fantastic and I get really sick and tired of people running down our hospitals and doctors and nurses to work in the regional rural areas."
She then acknowledged that private hospitals weren't an option in some regional areas of Australia.
"Does she want me to go off private health insurance while I'm in parliament? Sure," said Minister Nash who then accused Labor of making imaginary promises in terms of health.
As the two health ministers argued, 3AW presented Neil Mitchell pointed out something important: "They're arguing over your health. This is the obscenity of it. This is what matters, not this political game-playing! It's people's health!"
The woman who'd had the accident and started the whole brouhaha then said, "I would invite you, Fiona to join me in a little visit to Melbourne, to Footscray Hospital, Sunshine Hospital, come with me and I'll show you the areas that I mean, not the nicely cleaned up ones that you see."
Do you think politicians should forego their private health insurance and face the public health system? Would it make a difference to their policies?
Comments