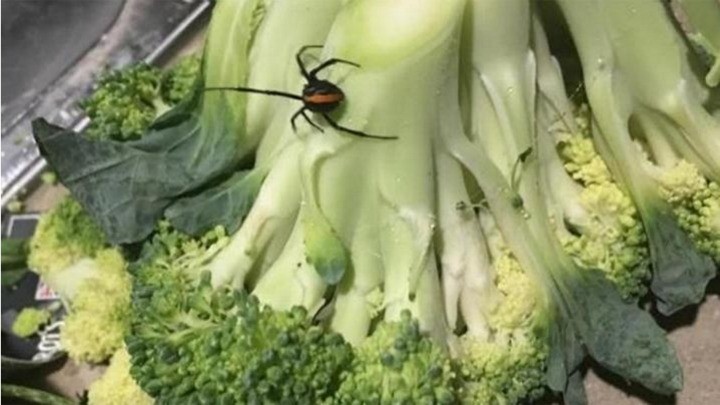 Shoppers might be looking for their broccoli elsewhere after Woolies was forced to remove it from its shelves due to two customers finding redback spiders hiding in the veggie.
Woolworths says it is removing broccoli from three suppliers and is working to ensure they sell safe produce to their customers.
It comes after a Queensland man found the dangerous spider in the broccoli he bought from Woolies in Nambour.
He said he was cutting up the veggie when the spider lunged at his fingers.
After contacting the store he was gifted at $20 giftcard.
He was later contacted by the Woolworths head office who gave him a $30 giftcard.
On Sunday a second redback was found, this time by a woman. There is no word yet on whether or not she was lucky enough to also receive a giftcard.
A Woolworths spokesperson addressed the issue, saying customers would still be able to purchase broccoli in-store as the supermarket has a number of suppliers.
"Supply of this batch of product has been temporarily suspended while we work closely with three of our Queensland suppliers to ensure we are receiving the best-quality produce," they said.
"We are currently in contact with customers who have brought concerns to our attention."
It is thought the redbacks could have found their way into the broccoli thanks to an integrated pest management system that favours using fewer pesticides to make use of bugs that eat pests.
Will you be wary of buying broccoli from Woolworths for the time being? Where do you buy your fresh produce?
Comments