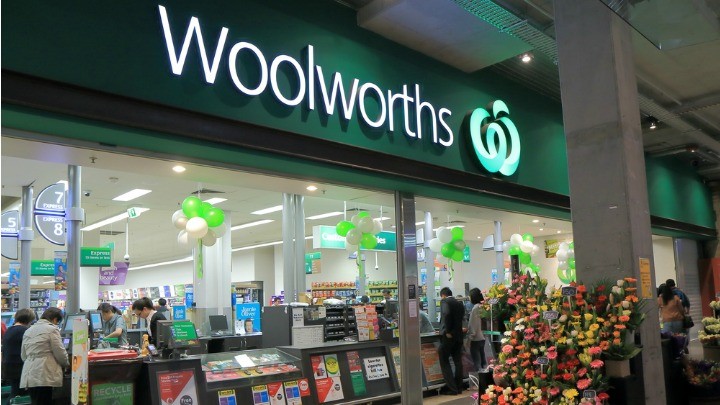 It seems like Woolworths can't catch a break lately, as the supermarket giant faces backlash over a free fruit campaign aimed at kids.
The campaign, called Free Fruit for Kids, sees baskets of fruit placed around the store for kids to take and eat for free. It sounds like a great idea and an excellent way to encourage kids to eat more fruit but not everyone is impressed and some have even reported accidents happening because of spilled fruit.
In a shocking incident in New South Wales a woman was severely injured after slipping on a piece of fruit in the supermarket.
"My mother slipped on a piece of banana at Woollies in Mount Annan, breaking her knee in four places three days before Christmas," Andrew Roberts said.
"The piece of fruit was part of the kids free fruit campaign."
Some shoppers have also branded the idea unhygienic, suggesting the fruit baskets are a breeding ground for germs.
"It's unhygienic," Kathy, a Sydney shopper, told news.com.au. "Parents should be responsible for feeding their kids, having foods there unmonitored is a bad idea."
So is this a case of Woolworths making another cringeworthy mistake, have we become too scared of germs, or are people overreacting?
Not all shoppers are upset with Woolies with some pointing out it's not just kids who handle fresh produce.
"Yes wash your food, but not because kids are touching your food, because literally everyone has touched your food," one shopper said online.
Do you think fruit baskets for kids are a breeding ground for germs? Would you let your grandchild eat fruit from these baskets?
Comments