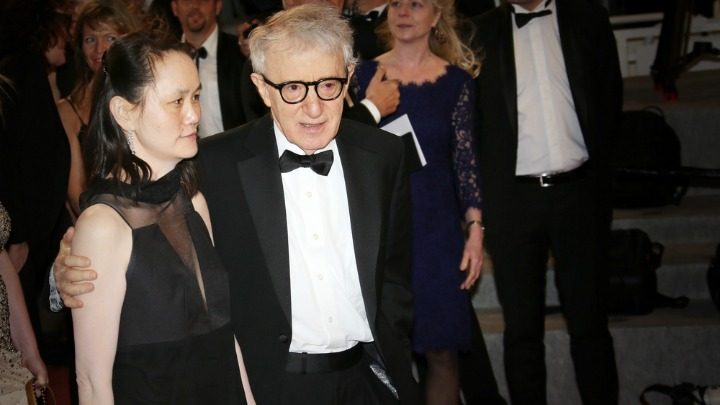 Ronan Farrow, estranged son of Woody Allen, and a journalist himself, has written a soul-searching article in The Hollywood Reporter criticising the media for spending more time discussing his father's films than they do child sexual abuse allegations made against him.
Rolling Stone reports that the article appeared a week after The Hollywood Reporter had published a cover story on Woody Allen and his new movie, with barely a mention of the allegations made against him by his daughter Dylan Farrow.
Farrow also notes that a New York Times article about his sister Dylan Farrow's claims, received roughly 900 words on the newspaper's website; a week later, the newspaper's print edition dedicated a column twice that length on a benign profile of Allen.
"I believe my sister," Ronan wrote of Dylan's sexual abuse claims against Allen. "This was always true as a brother who trusted her, and, even at five years old, was troubled by our father's strange behaviour around her: climbing into her bed in the middle of the night, forcing her to suck his thumb — behaviour that had prompted him to enter into therapy focused on his inappropriate conduct with children prior to the allegations."
The difficulty for media publishers is that the accusations have not been proven in court, and Farrow acknowledges that.
He says even in his own career, he acknowledges the difficulties. He was interviewing the author of a book on Bill Cosby knowing full well there were allegations about Cosby that the author had not included in their book, and he himself only made vague reference to them at that time.
But he now realises this sort of treatment of alleged abuse reports is not only wrong, it is dangerous.
"There may be fallout for my own career, but I frankly don't care." What @RonanFarrow told me about his @THR essay: https://t.co/kuBy9fdEnK

— Brian Stelter (@brianstelter) May 12, 2016
He writes that while his father is launching his new movie at the Cannes Film Festival it will business as usual for the stars and the media.
"There will be press conferences and a red-carpet walk by my father and his wife (my sister). He'll have his stars at his side — Kristen Stewart, Blake Lively, Steve Carell, Jesse Eisenberg. They can trust that the press won't ask them the tough questions. It's not the time, it's not the place, it's just not done."
"That kind of silence isn't just wrong. It's dangerous. It sends a message to victims that it's not worth the anguish of coming forward. It sends a message about who we are as a society, what we'll overlook, who we'll ignore, who matters and who doesn't."
However he does concede that the tide is turning in regard to people taking claims, even if against the rich, famous and powerful, seriously.
"We are witnessing a sea change in how we talk about sexual assault and abuse. But there is more work to do to build a culture where women like my sister are no longer treated as if they are invisible. It's time to ask some hard questions."
What do you think of Farrow's stand?
Comments