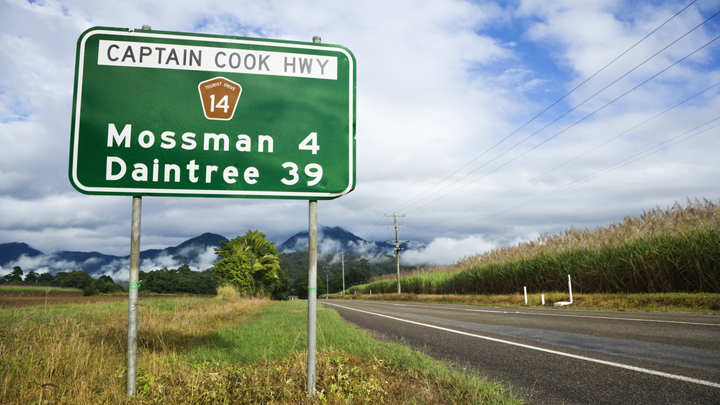 The federal government want to add a second language to our road signs, and will propose translating Australian road signs into Mandarin at a meeting of state and territory tourism heads next year.
The left-of-centre idea makes sense in a tourism sense, however it has a few people scratching their heads.
Federal Tourism Minister Richard Colbeck is proposing translating road signs into Mandarin because there are more Chinese tourists on our roads than ever, and they deserve to know the road rules and where they are going.
"With close to a million visitors from China coming to Australia, injecting $7.7 billion into the economy annually and growing, we must do whatever we can to ensure they enjoy their experience and want to return," Senator Colbeck told AAP, reports SBS.
"About 40 per cent of Chinese tourists are choosing to self-drive so signage, roads, wi-fi and basic amenities are important to encourage them to explore our vast country safely".
According to Tourism & Transport Forum CEO Margy Osmond, adding dual language signage is already happening at a number of private sector tourist attractions.
"It's not just about bus tours anymore, they want to get in the car and they want to drive so they need to understand the Australian road rules, and we need to help them get around," she said.
Tourism Research Australia data shows Australia experienced a 22 per cent surge in Chinese tourists in the last year. While it's all understandable, won't adding another language be a large cost, and make it more confusing for other road users?
Tourism Australia's managing director John O'Sullivan said it was all about the money tourists would bring in. "These people tend to stay longer, they spend more," he said.
Tell us, would you mind if our road signs had Mandarin on them? Or is there another way to help Chinese tourists who want to use our roads?
Comments