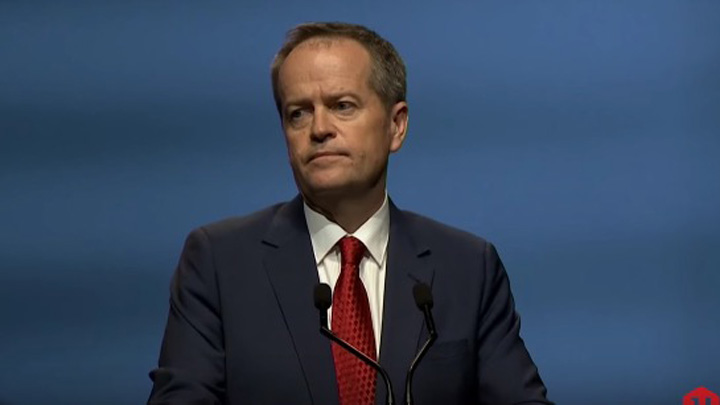 Labor's numbers are sliding but they're hoping this new proposal to increase cigarette pricing will change your vote.
The latest newspoll figures published in The Australian show the Opposition is trailing behind the Turnbull government, with 52 per cent compared to 48 per cent on a two-party preferred basis.
The Coalition's primary vote is at 45 per cent to Labor's 35 per cent.
And it's looking even more dire for Bill Shorten as preferred prime minister, with just 17 per cent of voters saying they want him in the top job.
Now, the ALP are using a new tactic to get non-smokers on their side: they're going to increase the price of a pack of 25 cigarettes to $40 by 2020 if elected.
According to the Opposition, the policy would generate $50 billion over the medium term and double quit rates.
"Money that we want to put towards budget consolidation but also towards very important health initiatives," Labor's health spokeswoman Catherine King said.
As for the poorest people who are smokers, Ms King assured they would not be left in the dark.
"We want people to stop, we want more people to give up, we want more people who are in difficult circumstances to give up as well because we know that smoking kills people," she said.
"We'll be making some further announcements about what we might do to assist people, particularly those areas of the population who find it very difficult to give up smoking".
ABC reports Bill Shorten believes the policy is an alternative to the GST increase that may be on the cards.
"Labor wants to reduce the number of people who smoke; Malcolm Turnbull's Liberals want to increase the GST and the cost of everything, including fresh food, school fees and going to the doctor," he said.
We want to know today: Is the Labor party clutching at cigarettes? Or is this a good policy worthy of a vote? Will you vote Labor at the next election?
Comments