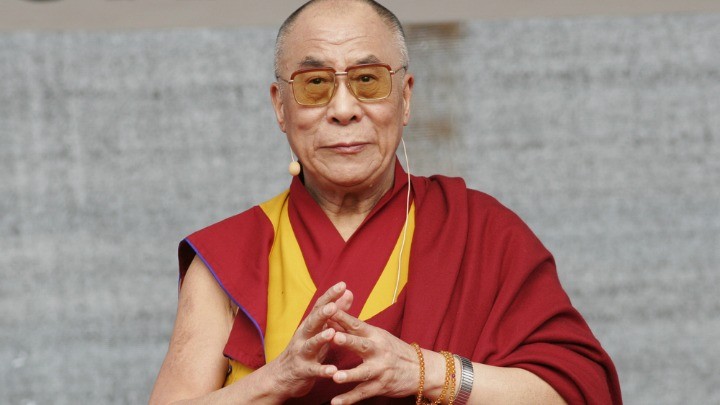 In the wake of the Paris terror attacks, a German newspaper interviewed the spiritual leader of Tibetan Buddhism, asking what he thought of the trending hashtag #prayforparis.
His response was surprising. He said.
"People want to lead a peaceful lives. The terrorists are short-sighted, and this is one of the causes of rampant suicide bombings.
We cannot solve this problem only through prayers. I am a Buddhist and I believe in praying. But humans have created this problem, and now we are asking God to solve it. It is illogical. God would say, solve it yourself because you created it in the first place.
We need a systematic approach to foster humanistic values, of oneness and harmony. If we start doing it now, there is hope that this century will be different from the previous one. It is in everybody's interest.
So let us work for peace within our families and society, and not expect help from God, Buddha or the governments."
The 80-year-old Dalai Lama said most of the world's problems were caused by "superficial differences" of religion and nationality and that we must remember, "We are one people".
Since the attacks, many commentators has reminded us that the modus operandi of terror is to divide people down these "superficial" lines and have them turn against one another.
In the UK today, the Muslim Council of Britain has published this ad in national newspapers: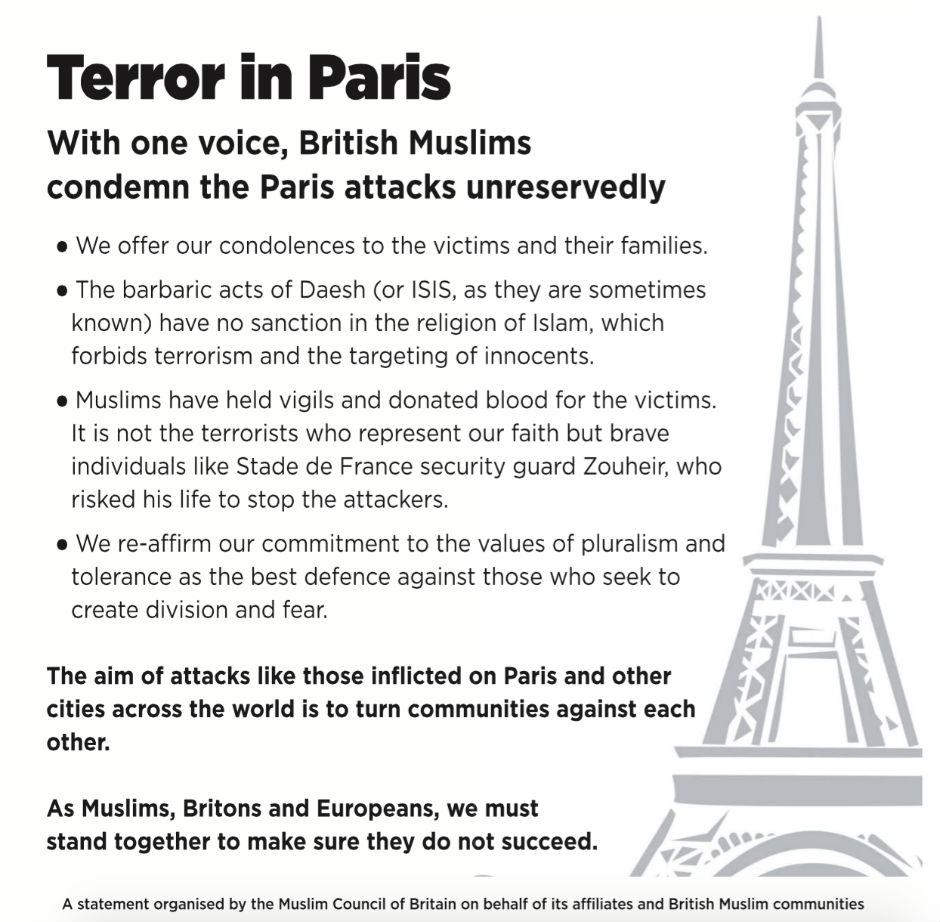 What do you think? Can unity, rather than prayers, defeat the terrorists? Share your thoughts.  
Comments