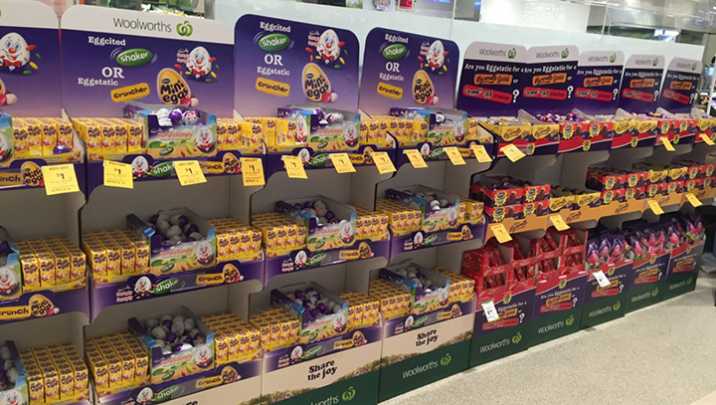 I was confronted on my trip to the supermarket this weekend with the crude reality that even before I had taken down my Christmas decorations, Easter has arrived. The eggs were on the shelves, the hot cross buns were in the bakery and the commercial reality struck me. Are we setting our society up to run from one big commercial moment to the next, without regard to the magic or "specialness" of the days of Easter and Christmas by flogging the products all year round?
I remember when easter's hot cross buns were something we did for maybe two or three weekends, and they were special. Dad brought them home from  the corner bakery, we warmed them in the oven and ate them as a family. Likewise, easter eggs were never bought or eaten before Easter Day – and I still don't know many who buy them but someone must.
In looking closely at the shelves it was interesting to note that Woolworths clearly have to discount the easter egg products to sell them at this time of year, making the effort of stocking them almost futile. So why do they do it?
I have to ask you today – do you buy Easter Eggs "just for eating" in January? Or hot cross buns? Do you think they have lost their "specialness" and tradition because of the commercialisation of supermarkets?
Share your thoughts…
Comments