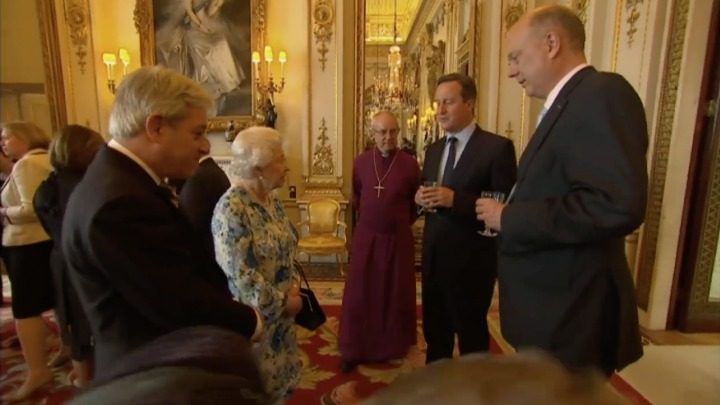 Queen Elizabeth is known for staying out of political issues and she's no doubt glad about it after her own prime minister was caught on camera saying some awkward things during a meeting between the pair.
The Queen was meeting with David Cameron when was filmed telling her he had some "fantastically corrupt" countries attending his upcoming anti-corruption summit in England.
Seemingly unaware that the cameras could hear what he was saying, Mr Cameron cheerfully said corrupt countries like Nigeria and Afghanistan were coming into the country soon, while the Queen pointedly kept quiet.
While Nigeria and Afghanistan have both openly admitted to problems with corruption, world leaders usually try to stay diplomatic on the issue unless it is being discussed in a formal setting.
And they usually try to sound less gleeful about the fact they've got politicians from "fantastically corrupt" countries landing on their shores.
Being her usual polite self, the Queen turned her attention to the other people standing with her and Mr Cameron so as not to encourage anymore gaffs.
The Queen sure knows how to handle herself in an awkward social situation!
Are you a fan of Queen Elizabeth?
Comments