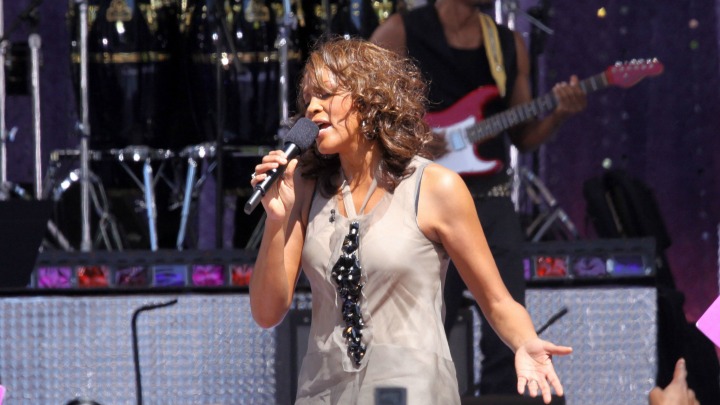 Whitney Houston's former husband, Bobby Brown, has revealed that before her death in 2012 the singer was involved in a same-sex relationship with her assistant Robyn Crawford.
He also claims the star's mother, Cissy disapproved of the relationship, which caused Whitney to be lonely.
It's not the first time such information has been revealed in relation to Whitney Houston's romantic past, with many-a-rumour lingering about her involvement with Crawford. However, while she was alive Whitney always denied the claims.
Brown opened up about his wife and his daughter, Bobbi Kristina, in an 20/20 interview with United States television broadcaster Robin Roberts.
In his book Every Little Step Brown claims Whitney was bisexual, and he believes Whitney's family prevented her from seeking happiness in a relationship with Crawford.
Houston and Crawford met as teenagers working at a community centre in East Orange, New Jersey. As their friendship blossomed, Crawford took on the role as Whitney's assistant and later became her creative director. Wherever Whitney was, Robyn Crawford was said to be not far behind.
However, Brown insists that Whitney's mother was no okay with the relationship and once insisted Crawford be fired. He says had Cissy been more accepting Whitney Houston might still be alive today?
"I really feel that if Robyn was accepted into Whitney's life, Whitney would still be alive today," Brown says. "She didn't have close friends with her anymore."
Has there ever been a time when you have struggled to come to terms with something? How did you cope?
Comments