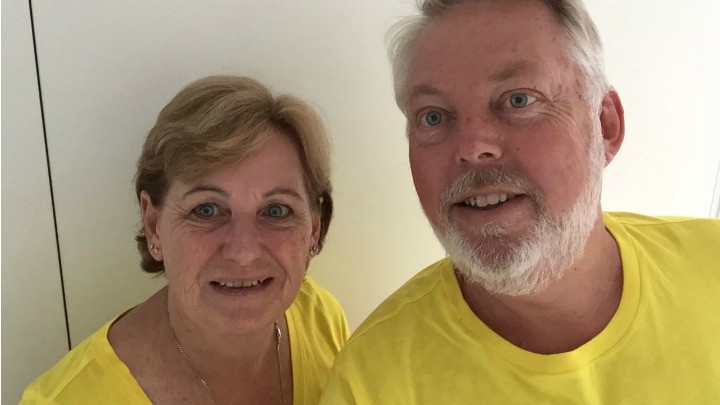 Bruce and Denise Morcombe, who's son Daniel was murdered 12 years ago, will take part in a rally today in Brisbane, calling for an appeal against the downgrading of Gerard Baden-Clay's murder conviction.
When the announcement was made that the former real estate agent's sentence would be changed from murder to manslaughter, the Morcombes spoke out, with Bruce defending the public's right to challenge the legal system, and describing the way these two high-profile cases are intwined.
"In a democratic society we have the right for peaceful protest and that's exactly what this is," he said, as reported by New Limited.
"The communities of southeast Queensland and greater Australia are not happy with the decision made last week. If the laws need changing, that's what we'd like to happen, so this can't happen again.
"We have walked the same corridors of the Supreme Court in Queensland as Allison's parents. We really feel for them. Our case is still not behind us. Daniel's killer has applied to the High Court, so we are walking similar paths."
Bruce will speak at the rally, and he and Denise have rallied their significantly large audience of Facebook followers.
"The system has let Allison and her family down — big time," they said on their Facebook page. "Join us and say 'it's not good enough in a modern Australia'."
Within the comments and messages of support is the one question so many of us are asking: "where do you get your inner strength from?"
Many others answered on the Morcombes' behalf: "they are amazing people", "fabulous Australians", "faith". But one of the Morcombes decided to answer with a bit of humour, saying "Coffee helps".
To that, Sarah replied, "Lol best response … Ever!!! Made me smile! Carry on being awesome…. Carry on."
All jokes aside, the Morcombes are an inspiration and must be a great comfort to Allison's family and will be a strong presence at today's rally.
Chief Justice Catherine Holmes, who is one of the judges who granted Gerard Baden-Clay's appeal, yesterday said both sides of politics had "resisted any temptation to let political or populist considerations prevail over the need to respect the court's integrity and independence", reports the ABC.
A week ago Peter Dutton, who was acting federal justice minister lashed out at the ruling, saying "the laws an ass".
Will you be supporting the rally for Allison Baden-Clay today in person or in spirit?
Comments