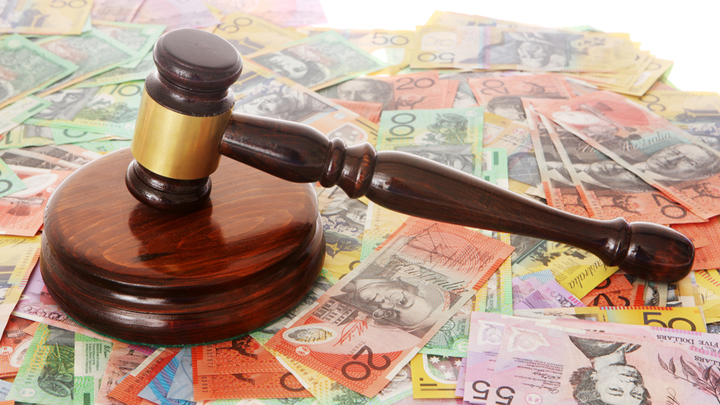 It's a new year but already, we're feeling the pinch. An array of new laws came into effect yesterday, January 1, and mean a bit more than just a dollar or two difference.
Here's what to expect:
Australia Post
The cost of a sending a standard letter through Australia Post is now $1, up from 70 cents in 2015, and increase of more than 40 per cent.
PBS
From yesterday, changes to the Pharmaceutical Benefits Scheme (PBS) took effect, with about 17 items being removed from the list, including:
antacids (eg Gaviscon, Mylanta and Gastrogel)
paracetamol (eg Panamax, Panadol Osteo)
iron tablets (eg Ferro-Gradumet)
aspirin – pain and blood-thinning products
B12 injections
hydrocortisone creams and ointments
folic acid tablets (eg Megafol)
By eliminating these drugs, the Government expects to save $80 million per year which will be used to subsidise other drugs.
The new rules mean pharmacies can offer a $1 discount on PBS prescriptions to help offset the impact of these changes, however this now means customers will take longer to reach their Safety Net threshold – 60 concessional prescriptions at $6.20 each for the year.
HECS
While the Higher Education Loan Program mightn't affect our over 60 readers directly, it has positive benefits for our Government's revenue: former university students living overseas must pay back their tertiary study loans. Previously, any Australian living overseas didn't have to pay back the debt, leading to billions of lost money for the Government.
Opal Card ticket changes
If you haven't switched to the Opal Card yet and you live in Sydney or surrounds, it might be a good idea. From January 1, the only paper tickets available will be single Adult and Concession tickets (trains, buses, ferries and light rail) and return Adult and Concession tickets (trains, ferries and light rail).
Up to half a million pensioners and seniors have had to sign up for a Gold Opal pass, or otherwise be left paying regular concession fares.
Buying and selling a home
Are you planning to buy or sell a home in 2016? These new laws are important.
Underquoting laws will be overhauled to help make it easier to for sellers and buyers who are not getting the true price for a property.
Under amendments to the Property Stock and Business Agents Act 2002 agents will be required to provide written evidence of their estimated selling price to the vendor and this estimate must be stated in the agency agreement.
Residential and rental care agreements
Rental income will be included in the aged care means test for all new Residential Care recipients and some existing Residential Care recipients from January 1. Previously, rental income from a Residential Care recipient's former principal home was included in the aged care means test if they made lump sum accommodation payments. Residential Care recipients, entering care after January 1, 2016, will have rental income from their former principal home included in the aged care means test. See the Human Services website for more information.
Other laws by state
South Australia
Households can earn extra money by selling solar power back to the network, by getting 6.8 cents per kilowatt hour, up from 5.3 cents per kW/h.
Gamblers will be able to able to access EFTPOS facilities inside hotel and club pokie lounges.
Cheaper wills: The tiered probate fee structure means fees will range from $750 to $3000 based on estate value.
There will be a 24-hour limit on time mental health patients should wait in an emergency department before being admitted to an acute hospital bed
NSW
From March 1 2016, cyclists over 18 must carry photo ID and new rules also state bicycle riders should keep a metre's distance from pedestrians on shared paths, where possible.
Victoria and Queensland
The No Jab, No Play policies will be introduced in Victoria and Queensland – children must be up-to-date with immunisations before they can attend childcare.
NORTHERN TERRITORY
Residents will see a five per cent reduction in power bills.
Tell us, how will these new laws affect you?
Comments