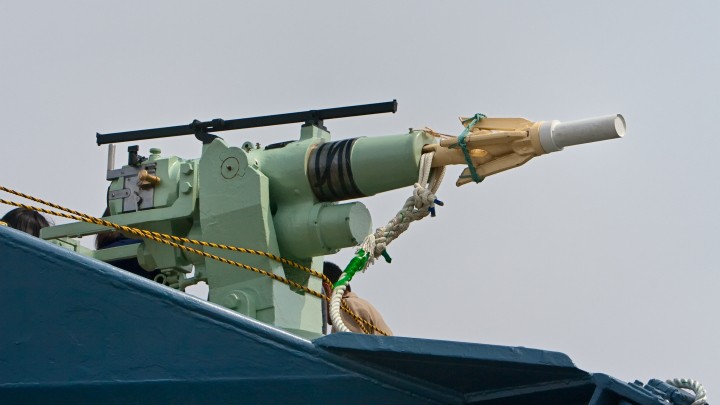 The Japanese government has confirmed it will recommence whaling in the Southern Ocean despite the rulings of the International Court of Justice and the International Whaling Commission.
Commercial whaling was banned by the IWC in 1986, however Japan was allowed to conduct scientific hunts Antarctic and in the north-west Pacific Oceans, which the stipulation that  meat must be processed and sold on the open market.
That's right, Japan's thinly disguised, 'in the name of scientific research' whaling program will see 4,000 minke whales slaughtered over the next 12 years.
Whilst that might only be 333 whales a year, a 2012 report by the Dolphin and Whale Action Network, suggested that 75% of the whale meat brought to market post scientific requirements, failed to sell at 13 separate auctions.
Does this not suggest that the consumption of whale meat is on the wane, with less than 5% of Japanese people eating whale regularly, and that maybe scientific programs should be shifted to studying them in the wild…alive?  Of course it doesn't.  Not to the Japanese anyway. Maybe the world would be more accepting if they just came out and said, 'it's part of our culture and we eat whale' rather than hide behind the veil of scientific research?
There was a short-term reprieve over the 2014/15 hunting season, with Japan largely cancelling most of that season, but the resumption of activities, determined somewhat unilaterally, and in waters not of their own (in fact a long way from home), make the decision somewhat of a 'big finger' to the rest of the world.
Whilst the revised plan by the Japanese Fisheries Agency, sees numbers cut by two-thirds, the resumption is against the advice and serious concerns of scientists from the Commission, who are reviewing the science supporting the JFA's claims.
Australia has been one of the most vocal countries on the anti-whaling front, both officially through the Australian government and unofficially through the efforts of conservationist organisations such as Greenpeace and Sea Shepherd.
Environment Minister Greg Hunt has said, 'Australia will continue to pursue the issue through the International Whaling Commission and in direct discussions with Japan,'.  The Greens, through Senator Peter Whish-Wilson, added that the government needed to do more and maintain its vocal opposition.  As he noted in an article by Sky News, 'Time and time again the Greens have told them simply relying on the International Court of Justice result will not be sufficient to put an end to illegal Japanese commercial whaling,' Senator Whish-Wilson said.
'But the government ignored our warnings and now we are back where we started.'
What are your thoughts.  Should the Japanese whaling program be stopped altogether or should they be allowed to maintain a minimum quota, not for scientific research, but to allow its customs to continue?
Comments