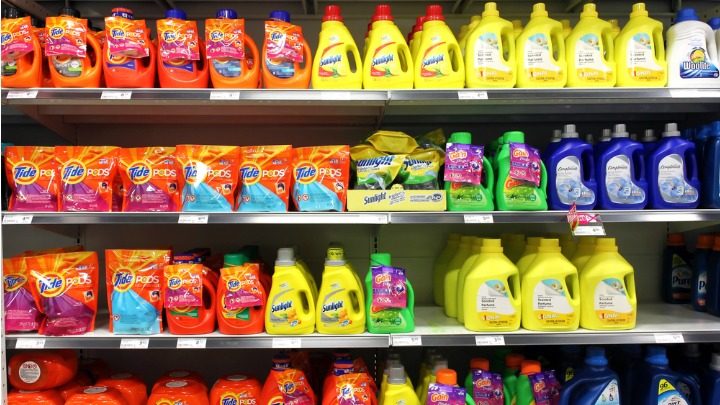 Experts have issued a serious warning urging all parents and grandparents to take extra care with toxic and potentially life-threatening laundry capsules.
The capsules are sold at most supermarkets and usually come in bright colours, which are being mistaken as lollies by thousands of children.
The National Poisons Information Service says there is a "deeply alarming" trend towards children ingesting the detergent leaving them at risk of internal burns, breathing difficulties, temporary blindness and going into a coma.
In fact, at least one child every day bites into the capsules and swallows some of the detergent causing them to be rushed to the hospital.
There have been more than 2,000 recorded cases in five years – more than one a day – usually involving a child under five.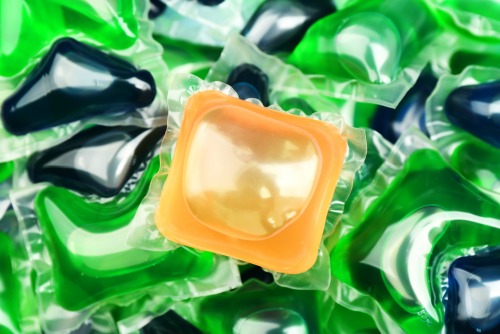 Izzi Seccombe, of the Local Government Association, which represents the local councils that are now responsible for public health, told the Daily Mail: "Councils have concerns over the number of incidents involving a child and laundry capsules.
"Their brightly coloured appearance and small size mean a lot of children mistake them for sweets.
"If they bite into the capsule it will cause a cocktail of harmful chemicals to dissolve in their mouth and be ingested, causing serious harm.
"Keeping these tablets in a place where children can't access them, either locked away or in a cupboard they can't reach, would significantly reduce the chances of a young child getting hold of them.
"The frequency with which these incidents are happening – at least once a day – is deeply alarming. Yet they can be easily prevented."
Adding to this, Sheila Merrill, public health adviser at the Royal Society for the Prevention of Accidents, said: "All household chemicals should be stored either up high or in a lockable cupboard.
"Keep an eye out if you are doing the laundry while children are present too, as it only takes a second for them to get hold of one."
Experts are asking people to share the message in hopes it will avoid more potentially life-threatening accidents from happening.
Do you use these laundry capsules? How do you childproof your home when your grandkids come over?
Comments